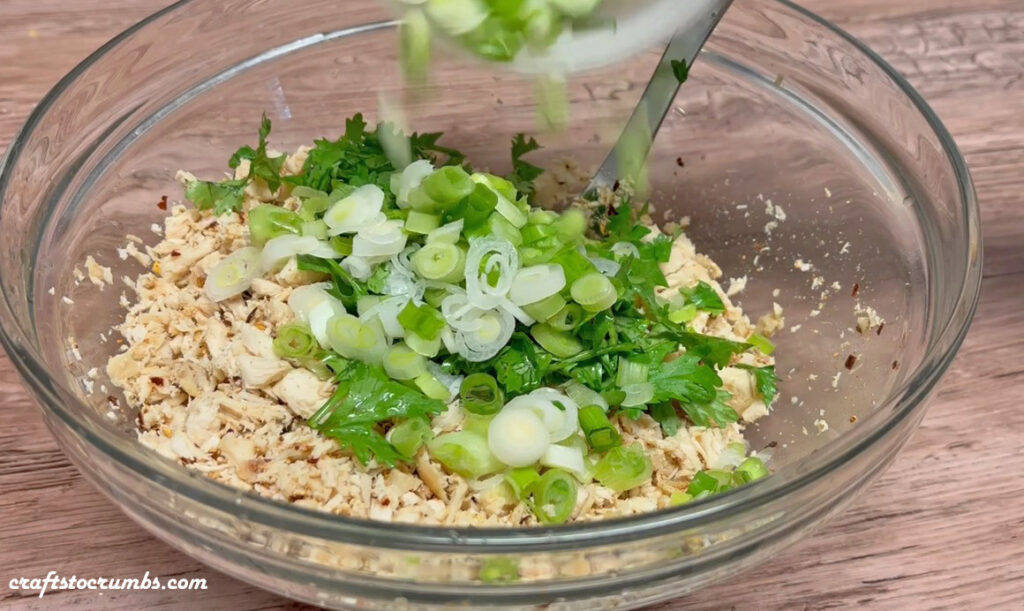 This is my no fuss version of laap, the dish that is dubbed the national dish of Laos. Laap is a meat salad that is made with minced meat. It could be made with any meat and there is probably a laap or anything you can think of, from shrimp to beef. You can easily see why the dish is so beloved as the taste offers an array of flavors. You get saltiness from the fish sauces. Tartness from the lime. A little bit of heat (or a lot, depending on how you like it) from the chilies. The toasted rice powder adds a bit of an earthy, smokiness. Then toss all of that with fresh herbs. Every tastebud in your mouth will be singing!

This is my no fuss laap recipe because this is the version that I make a lot, especially on busy weeks when I don't have time to make fancy meals and I still want some Lao comfort food. It's great with leftover turkey or roast chicken. I have made this with store bought rotisserie chicken. On occasion, when I am a little more prepared for the craziness of the week, I may even bake chicken breast over the weekend as a meal prep, so that I can quickly mince and toss together a batch of laap gai (chicken) during the week.

Note: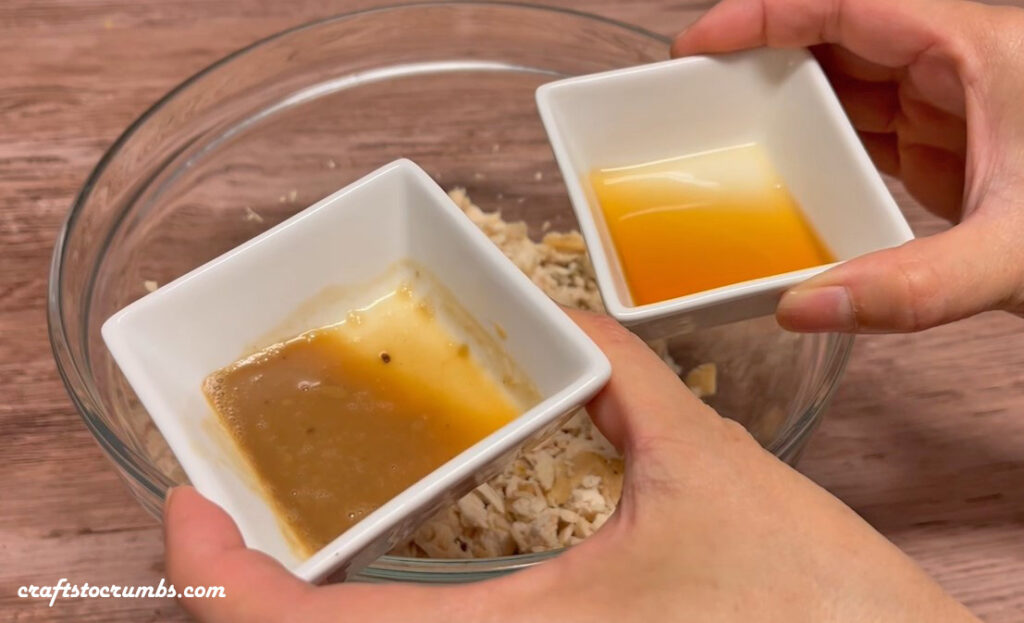 • Basics – this is a basic laap recipe. It's bare minimum. You can adjust or add anything that you like. My mom would tell me to add minced galangal to this dish, but not adding it doesn't take away from anything and I prefer the galangal and kefir lime leaves with darker or red meat like pork or beef. Everybody likes it differently; I'd recommend tasting and adjusting as you go.
• Padaek vs Fish sauce – padaek is a fermented fish sauce in the most rustic form. It has more depth and is an earthier than fish sauce. Yes, it's a little funkier as well. I know people who think that fish sauce is funky. But I have digressed. You can use whichever one you prefer or have on hand. I like the combination of both as it lends the dish the low earthly tones of padaek, but the high punch of fish sauce as well. It's a 1:1 ratio. Use a tablespoon of whichever sauce you one you choose or have on hand and then omit the other.
• Poultry – this recipe is great for any poultry. Gai means chicken and gai nguang means turkey. Usually, the poultry is grilled and minced and made into laap. I have had versions made with ground chicken that has been pan fried and used to make the laap. The recipe is easily adaptable.
Laap Gai (Nguang)

Time: 10 minutes
Serves: 4
12 oz cooked/roasted turkey or chicken
½ tablespoon padaek**
½ tablespoon fish sauce**
½ teaspoon MSG (optional)
1 tablespoon toasted rice powder
1 teaspoon red chili flakes (or to taste)
2-3 tablespoon lime juice (one lime)
2 green onions, chopped
¼ cup cilantro, roughly chopped
Garnish
A handful of mint
Fresh chilies
Cucumber, sliced
• Mince the turkey or chicken. Place in a medium mixing bowl.
• To the minced poultry, add padaek, fish sauce, MSG (if using), toasted rice powder, chili flakes. Give it a quick toss.
• Then squeeze in the juice of one lime. Toss again.
• Taste the laap and adjust any seasoning to your taste.
• Add cilantro, green onions and mint (if you like mint in the laap – I prefer it as garnish).
• Garnish with more mint, fresh chilies and cucumber slices.
• Serve with sticky rice or with jasmine rice or in lettuce cups.