Set it and pho-get about it! This is an easy chicken pho recipe that takes minutes to prepare. You can go about your day and when you are ready, you can enjoy a nice bowl of pho in minutes.
This recipe is for chicken pho, but it should work well for beef as well. Chicken is my meat of choice. And I have been smitten with chicken pho for quite some time now.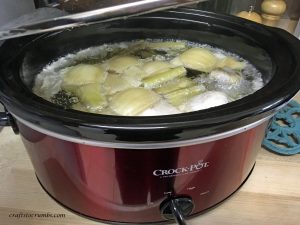 I have a recipe that I use regularly, but have adjusted it slightly for the slow cooker especially since I can't taste as I go and flavors get a good amount of time to develop. That's the best part about slow cooking. That and getting a waft of whatever is cooking and remembering that dinner has been planned. 🙂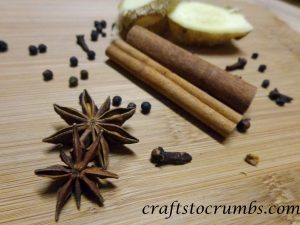 Slow Cooker Chicken Pho
Yields: 4 large bowls
Prep time: 10-15 minutes
Cook time: 6-8 hours
Spice Sachet:
1 oz (1 inch) fresh ginger
12 peppercorns
1-2 star anise
1 cinnamon stick
3 cloves
Broth:
2 lbs (1 kg) chicken (fresh or frozen)
1 whole onion (quartered)
2 stalks of celery
2 teaspoons salt
1 tablespoon sugar
3 tablespoons fish sauce
2 ½ quarts water
Noodles:
1 (8 oz) packages Fresh or frozen or 1/2 (14 oz) dried rice stick noodles (if using dried noodles, you'll need to soak in warm water for 15-30 minutes or until it is soft)
Garnishes:
Cilantro
Scallions
Thinly sliced onion
Accompaniments:
Lime wedges
Basil
Jalapeños
Bean sprouts
• Bundle all spices in a cheesecloth and secure the sachet tightly.
• In slow cooker add chicken, celery, onion, spice sachet, salt, sugar and fish sauce.
• Add water. Cover and cook on low for 6 to 8 hours.
• Remove chicken and shred with 2 forks or using hands
• For noodles, bring a pot of water to boil. Cook noodle using a strainer in boiling water for 30 seconds to a minute depending size of noodles. This doesn't take long and the noodles will continue to cook in the broth once assembled.
• While you are waiting for the water to boil, prepare the herb/garnishes and accompaniments.
• Assemble by adding noodles, broth and herbs. Serve with accompaniments. Enjoy!