Thai tea is a black tea. The commercially available tea powders typically have yellow or orange coloring added and lends the tea its signature orange color. Occasionally the tea will have hints of vanilla or other added flavors.
The tea is typically served cold over ice and is a refreshing drink on a hot day. It can easily be made at home.
Notes:
Color me orange – when handle the tea bag/cheesecloth, you may want to use gloves as the orange coloring may stain your hands. If you ask me, I wish they didn't add this coloring, but the color is partially what the masses have come to know as Thai tea.
If you don't have a filter fabric, I found that the nut milk bags with the fine strains work really well.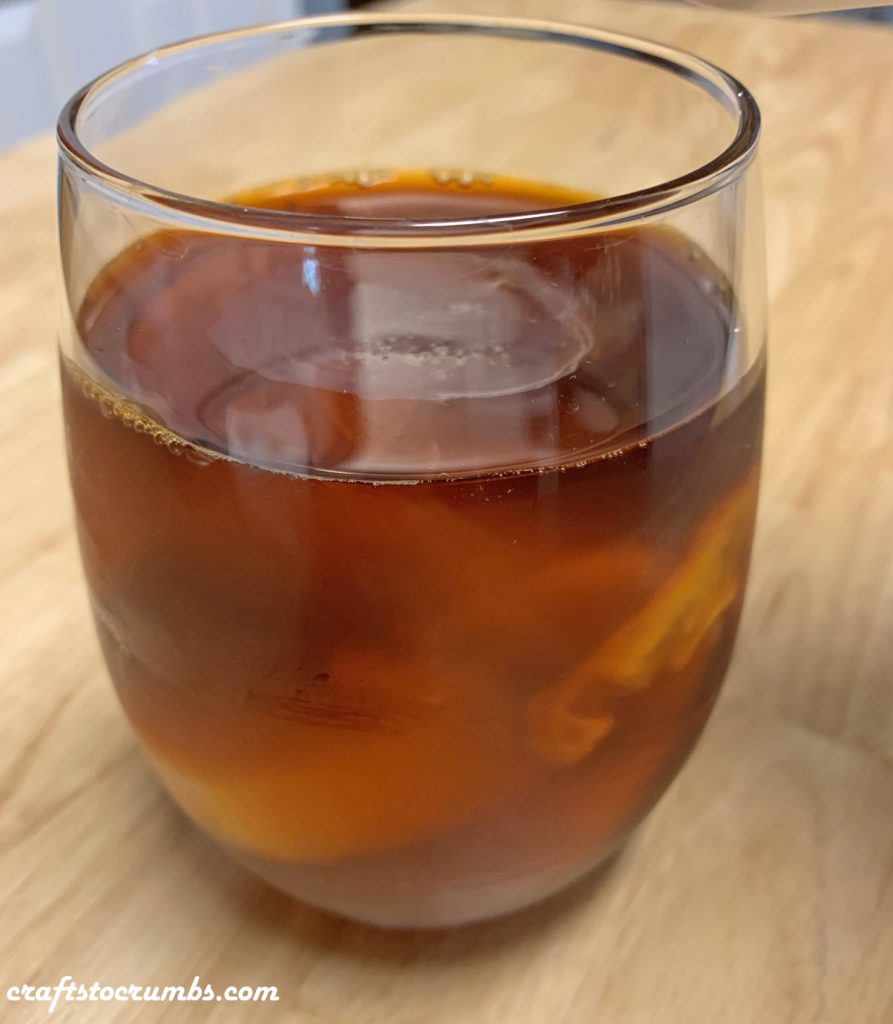 Thai Tea
Time: 15 minutes
Serves: 4
½ cup(30g) Thai tea powder
4 cups (946 ml) water
½ cup (100g) sugar or any other sweetener of choice – adjust to taste
Serve with:
Half and half
Tapioca pearls
Special equipment – cheesecloth, nut milk bag, or fabric filter
• Bring water to boil in a pot.
• Place the Thai tea powder in the cheesecloth/milk bag or fabric filter.
• Place the bag into boiling water and let it steep for 5 to 10 minutes or until the water turns a dark orange color.
• Add sugar or sweetener as desired.
• Remove from heat. Let it cool completely.
• Serve over ice. Add a splash of half and half for a milk tea. Place tapioca pearls into the glass before adding the ice and tea if serving with tapioca pearls.