You're sitting at a high top table in the middle of a popular local restaurant that boasts  delicious Asian street fare. And sitting in front of you are these beautifully crafted banh mi sliders. You take a bite and feel a little let downed because (though they were decent sliders) they didn't remotely remind you of a banh mi sandwich. So began quest for this recipe.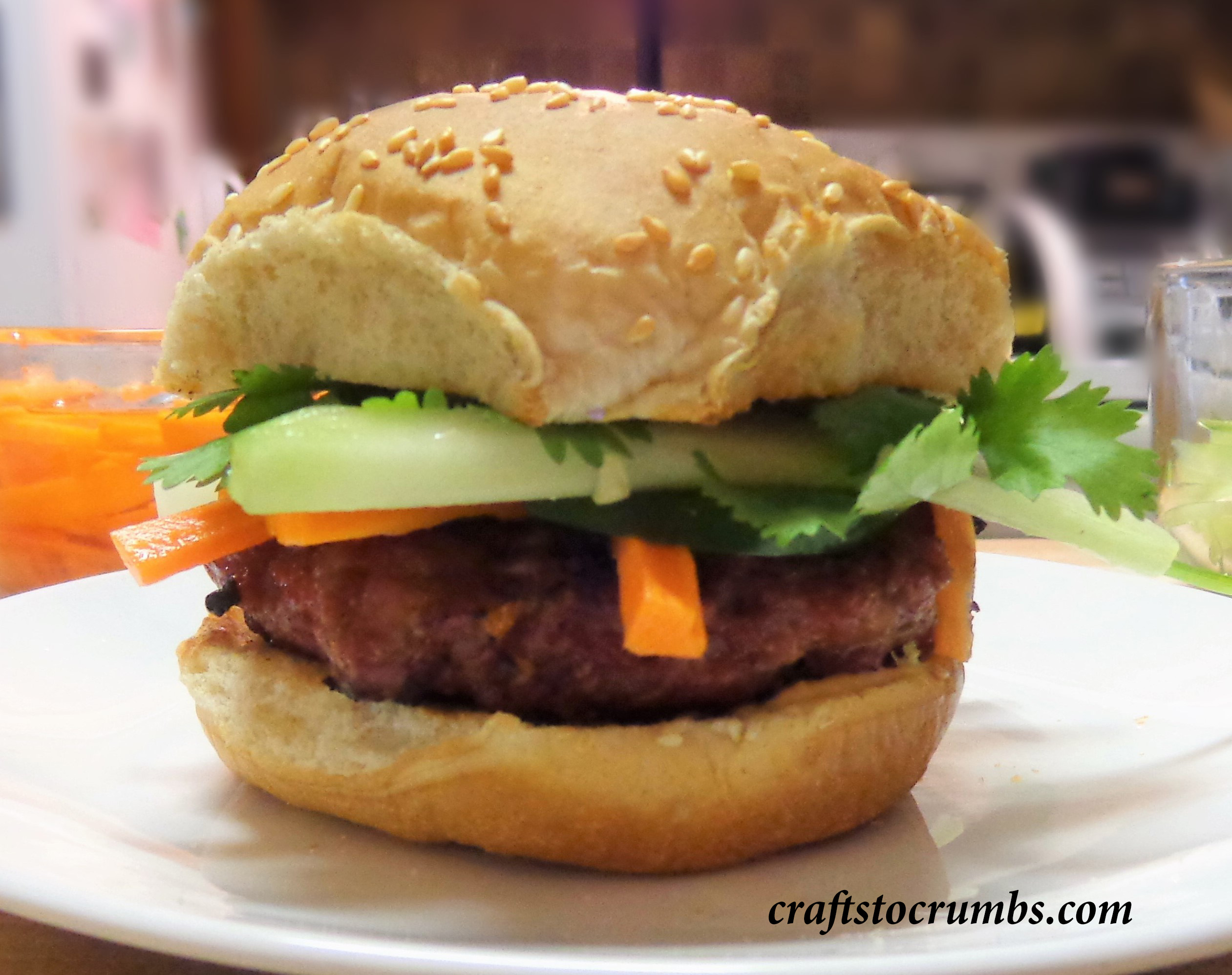 Although it has taken me two years to get around to trying it in burger form, I have made many variations of the Vietnamese sandwich and I was quite satisfied with this recipe on the first try.
My only note is that my local Asian market did not have daikon on the day I visited. So the recipe can be adjusted to have pickled carrots and daikon. Also, soy sauce can substitute for seasoning sauce, but seasoning sauce is preferred. Seasoning sauce is a seasoned sauce and does add an extra depth to the umami flavor.  Seasoning sauce is typically available in most Asian market.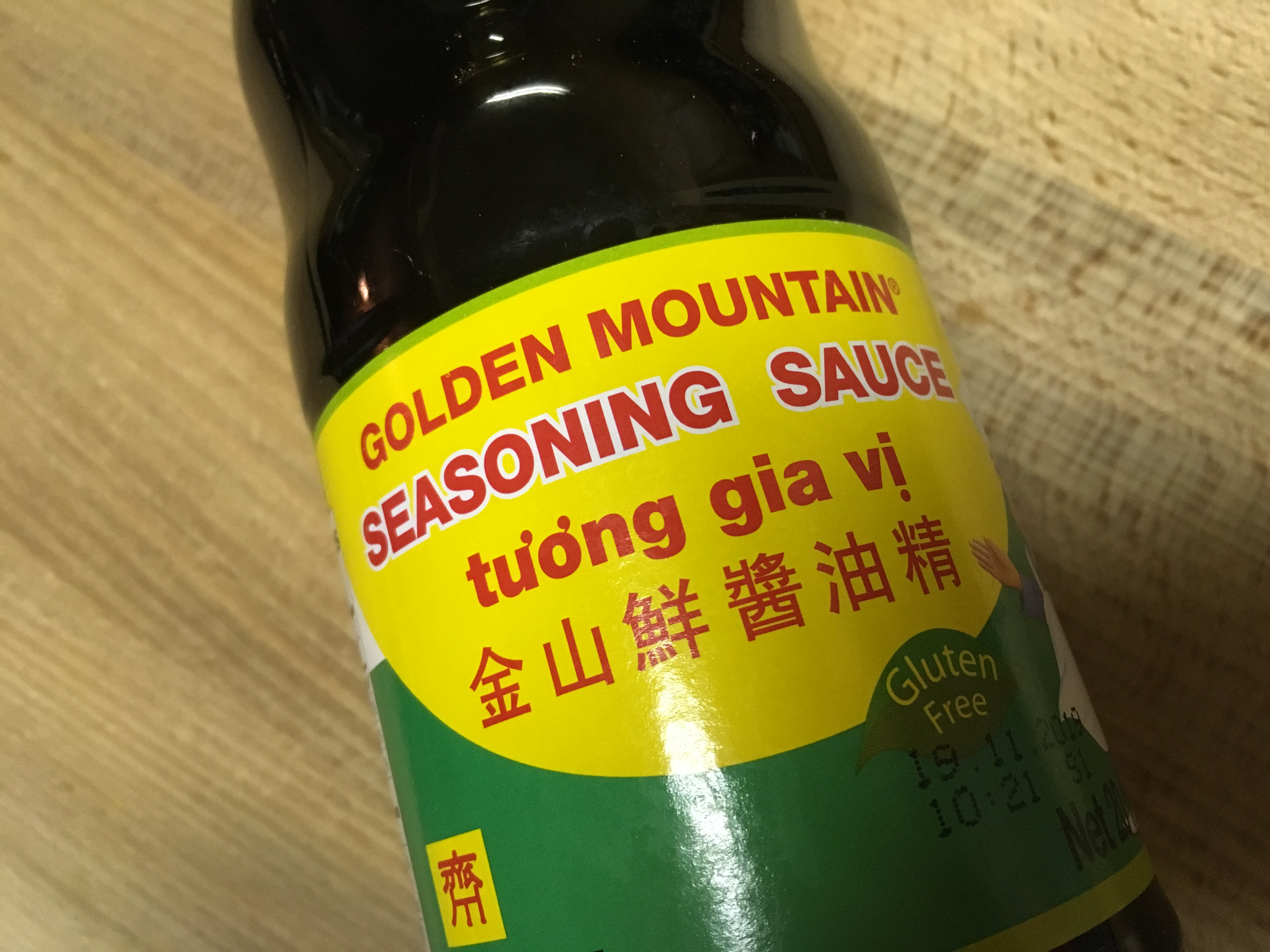 Banh mi Burgers
Pickled Vegetables
1 cup distilled vinegar
3 tablespoons sugar
1 teaspoon salt
2 carrots (julienned)
½ cup daikon (julienned) – optional
In a small sauce pan, (on medium) heat vinegar, sugar and salt. Once sugar and salt has completely dissolved, about 5 minutes, turn off the heat.  Allow to cool slightly.
Pour over the julienned vegetables and let sit for at least 30 minutes.
Sriracha Mayo
¼ cup mayonnaise
1 teaspoon sriracha sauce
In a small bowl, mix mayonnaise and sriracha until well blended. Then set aside until ready for assembly.
Pork Patties
2 lbs (1 kg) ground pork
3 cloves garlic (minced)
2 tablespoons fish sauce
2 tablespoons seasoning sauce (Golden Mountain or Maggi brands preferred, but can substituted by soy sauce)
1 teaspoon sugar
½ teaspoon of cracked black peppercorn (black pepper)
In a large bowl, mix ground pork with minced garlic, fish sauce, seasoning sauce and sugar.
Form into 8 equal patties. Crack black peppercorn over patties before grilling.
Grill over medium high heat for 5 to 6 minutes. Then flip the patties and grill for an additional 4 to 5 minutes.
Let the patties rest for a few minutes before assembling the burgers.
For assembly
8 hamburger buns
½ cucumber (julienned)
1 jalapeño (sliced)
½ bunch of cilantro
Assemble with mayo, pork patties, pickled vegetables, cucumber, jalapeño and cilantro. Enjoy!
Serves: 8
Prep: 30-45 mins (including pickling time)
Cook time: 10 minutes