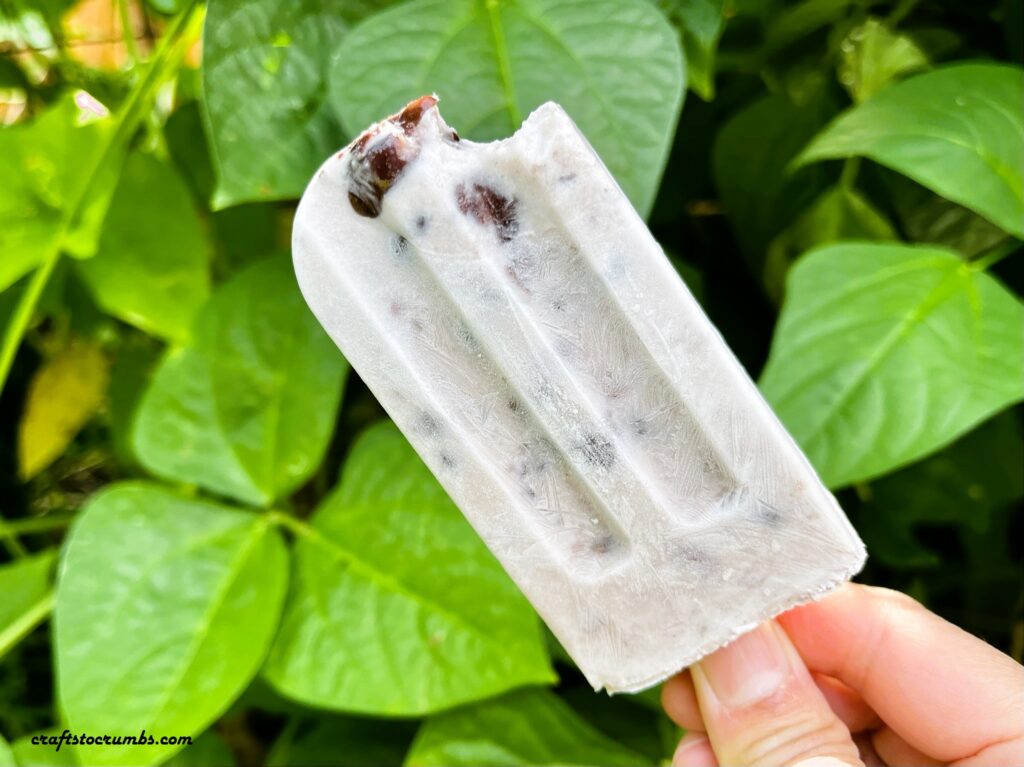 Nam wan is a popular Lao dessert that consists of coconut milk, sugar syrup with fruits, beans, palm, tapioca, and jellies. Often, it's made with ingredients that are in season like corn, melons or even pumpkin. Other times, you'll find that they are made with staples such as beans. Beans are accessible, cheap and are great in the dessert.
Nam wan thua dum – nam wan made with black beans. Growing up we enjoyed this version of nam wan often because it didn't cost much, and it was easy to make. In the summertime, we'd freeze the nam wan and have something like a popsicle. This recipe is inspired by those childhood food memories. Back then, we didn't have popsicle molds, or anything fancy like that. So we ladled the nam wan into sandwich bags, tied them up with rubber bands and tossed them in the freezer. They came out looking like cones. Imagine sticking an icing bag into the freezer. That was the shape of our popsicles. But it didn't matter what they looked it. It was refreshing and delicious.
Notes:
Beans – you can use black beans, red beans, or whatever beans that you have on hand. I used black beans from a can. I strained the beans, boiled them with water and strained them again. You can use dried beans. But you will have to rehydrate them, which could take hours to overnight. Then boil them until they are thoroughly cooked.
Creaminess – sometimes nam wan thua tum is made with some of the liquid that the beans are cooked in. For the popsicles, I choose to strain them completely and use only the coconut milk. The beans are steeped in the coconut milk as the coconut milk is cooked to a boil.
Vegan – Yep! It's vegan friendly!
Black Bean Nam Wan Popsicles
Yields: 8 popsicles
Time: 20 minutes, plus 4 hours+ to freeze
1 can (432g) black or red beans (boiled with water and strained)
1 can (460 ml) coconut milk
1/3 cup (67g) sugar (or to taste)
1/4 tsp (or to taste)
• Combine ingredients in small pot until coconut milk comes to a boil and sugar has dissolved.
• Remove from heat and allow to cool for 10-15 minutes.
• Pour into popsicle molds (or into sandwich bags).
• Freeze for at least 4 hours or until frozen.
• Enjoy!