This is a recipe for an easy pie crust (double crust). You can use the food processor and make it in minutes. Even if you don't have a food processor, you can use forks, knives or your hands. The crusts can store in the in fridge for up to 3 days or in the freezer for up to 3 weeks. Making it great to make ahead (like say for the holidays).  🙂
I'm still working on catching up my recipes for my website. So you may see a few of these catch up posts in the near future. But it is a great time to revisit, because many of these are great for the season.
Notes:
One thing I tried this year, is rather than cutting off the excess from the edge of the crust the tucked the excess in the edges and used the bag end of a piping tip and that kept the groove much better, since it was thicker.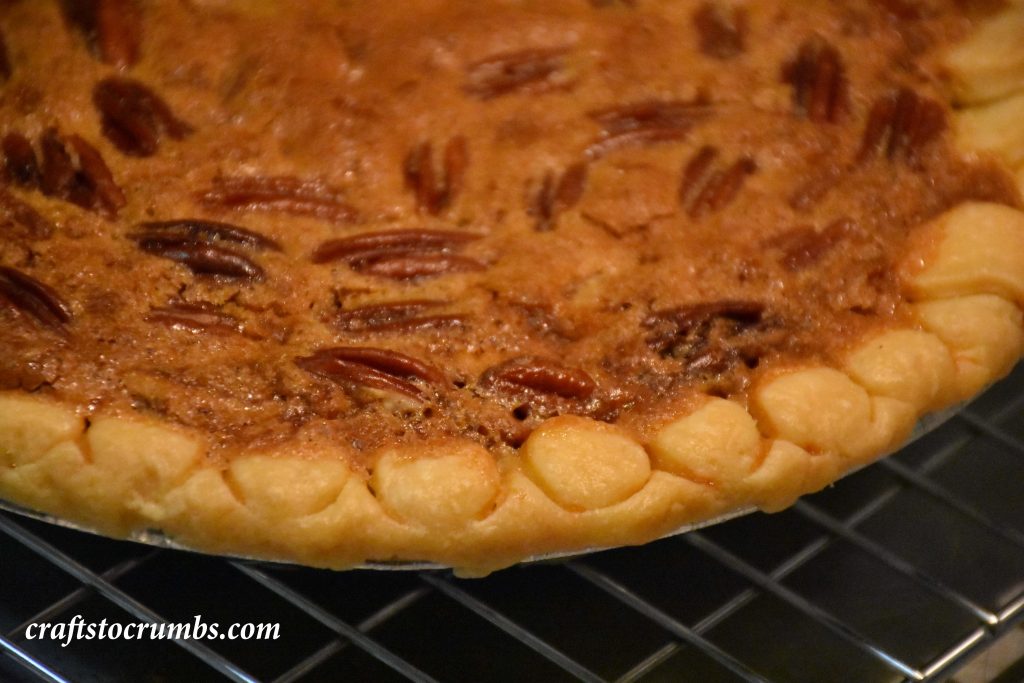 When freezing, wrap in plastic wrap and in place in freezer bag. Thaw in the fridge overnight before use. Or you can roll the crust out and prepare a pan (might be best to use disposable aluminum ones) and freeze the whole thing. You can thaw or bake from frozen state. Just add few more minutes of bake time to your recipe. Or alternatively, you can thaw on the counter for 10-15 minutes, prick with a fork and blind bake at 400F for about 10 minutes before filling.
Make sure your crust is cold before using. If you worked it too much, you may want to stick it in the fridge for a few minutes before filling and follow the instructions for the pie.
Make sure all your ingredients are cold
You can cut the butter in with a pastry cutter, forks, knives or your hands. Make sure you work quickly, especially when using your warm hands.


Easy Pie Crust (double crust)

3 cups of AP flour
1 1/2 tablespoon of sugar
1/2 teaspoon of salt
1 1/2 stick of butter cold and cubed
1/3 cup of chilled shortening (or use all butter)
1/4 cup + 2 tablespoon ice water

• If you don't have a food processor, you can use a pastry cutter, or forks to cut the butter into the dough, but I will use a food processor because it's quick and easy.
• In a food processor, fitted with the metal blade, add the flour, salt and sugar. Pulse a few times to mix dry ingredients. Add cold butter and shortening. Pulse several more times until dough looks like corn meal. While processor is running, add cold water. Pulse until dough comes together and forms a ball.
• Turn dough onto floured surface and form into a ball. Split dough in half and wrap tightly.
• Let chill in the fridge for 30 minutes to an hour before using. Follow instructions for your pie.