Happy summer! I know, I know, s'mores are best enjoyed outdoors by a campfire, but have you ever lived in a subtropical state where rain is unpredictable? This the perfect treat to enjoy anytime and anywhere. Features the classic s'mores flavor.
Best served warm when the chocolate is still ooey and the marshmallows are gooey. Just like a smore.
Notes:
• Graham cracker crumbs should be semi-fine. If there are chunks, that is fine as biting into the graham cracker bits add to the s'mores flavor profile.
• You can use milk chocolate chips, but this does yield a sweeter cookie.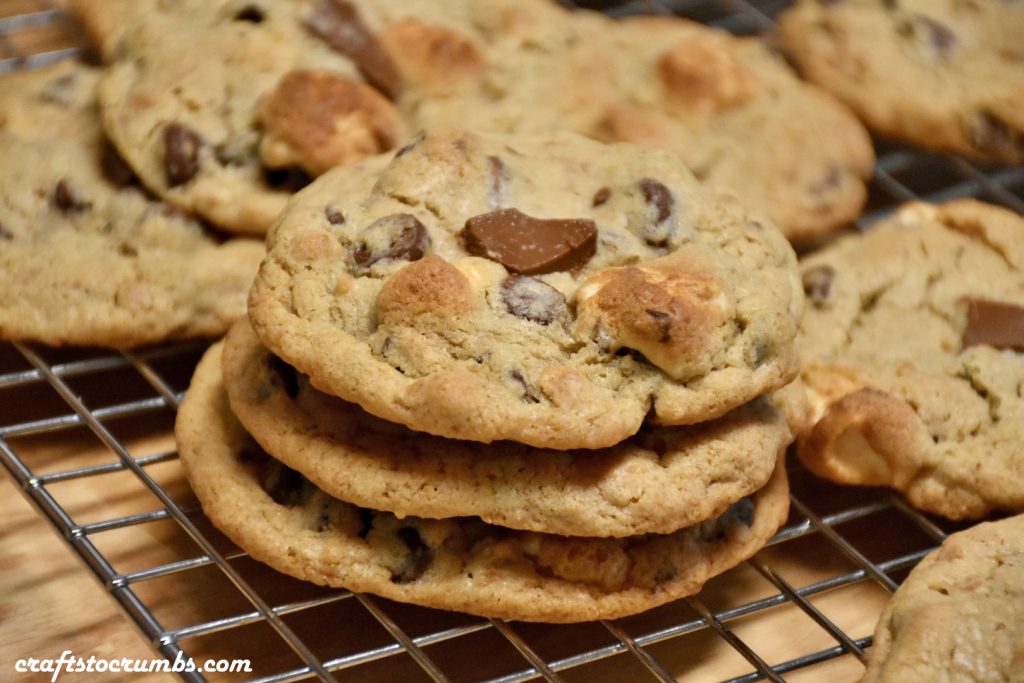 S'mores Cookies

2 sticks (226g) unsalted butter, softened
1 cup granulated sugar (200g)
½ cup brown sugar (110g)
2 eggs
2 teaspoons vanilla extract
2 cups (240g) all-purpose flour
1 ½ cup (139g) graham cracker crumbs
1 teaspoon baking soda
1 teaspoon salt
1 ½ cup (9oz) semisweet chocolate chips
2 (1.5oz) milk chocolate bars, chopped
½ cup marshmallows, plus more for tops
• Preheat oven to 375F.
• In medium bowl combine, AP flour, graham cracker crumbs, salt, and baking soda. Mix and set aside.
• In a small bowl combine, chocolate chips, chocolate, ½ cup marshmallows, and set side.
• In the bowl of a stand mixer, add two sticks of softened butter and sugars. Cream until they are fluffy and airy.
• Add eggs, one at a time. Then add the vanilla extract. Don't forget to scrape your bowl.
• Slowly add in the flour mixture. Scrape your bowl. Finally add in the chocolate chips. Mix only until combined.
• Using a cookie scoop, scoop cookie dough onto an ungreased or parchment lined baking sheet. Bake for 8-10 minutes or until the edges start to turn golden brown.
• Let the cookies cool on the baking sheet for a couple of minutes before transferring onto a cooling rack.