This recipe is inspired by the sweet breads from the Hawaiian bake shop on the Big Island. It's not a copycat recipe. Just easy rolls that are soft, slightly sweet and has a nice hint of guava.
Guavas are tropical fruits that are bright and somewhat fragrant in flavor. Strawberries remind me of guavas. I grew up eating guavas and love them. When I first tasted the sweet breads on Hawaii, I was hooked. They have other flavors too, including taro! I believe the sweet breads found in the bake shop on Hawaii are Portuguese style. I haven't looked into Portuguese bread, but I know how to make yeast dinner rolls. So I've converted a yeast roll recipe into guava rolls.
If you are wondering where you can find guava during the off season. I was able to find frozen guava pulp/ puree in the freezer section at my local grocery store. They are right by the frozen fruits. It comes in a 14 oz bag. This recipe doesn't use all of that. You can add the extra puree to your smoothies or use it in another recipe. 🙂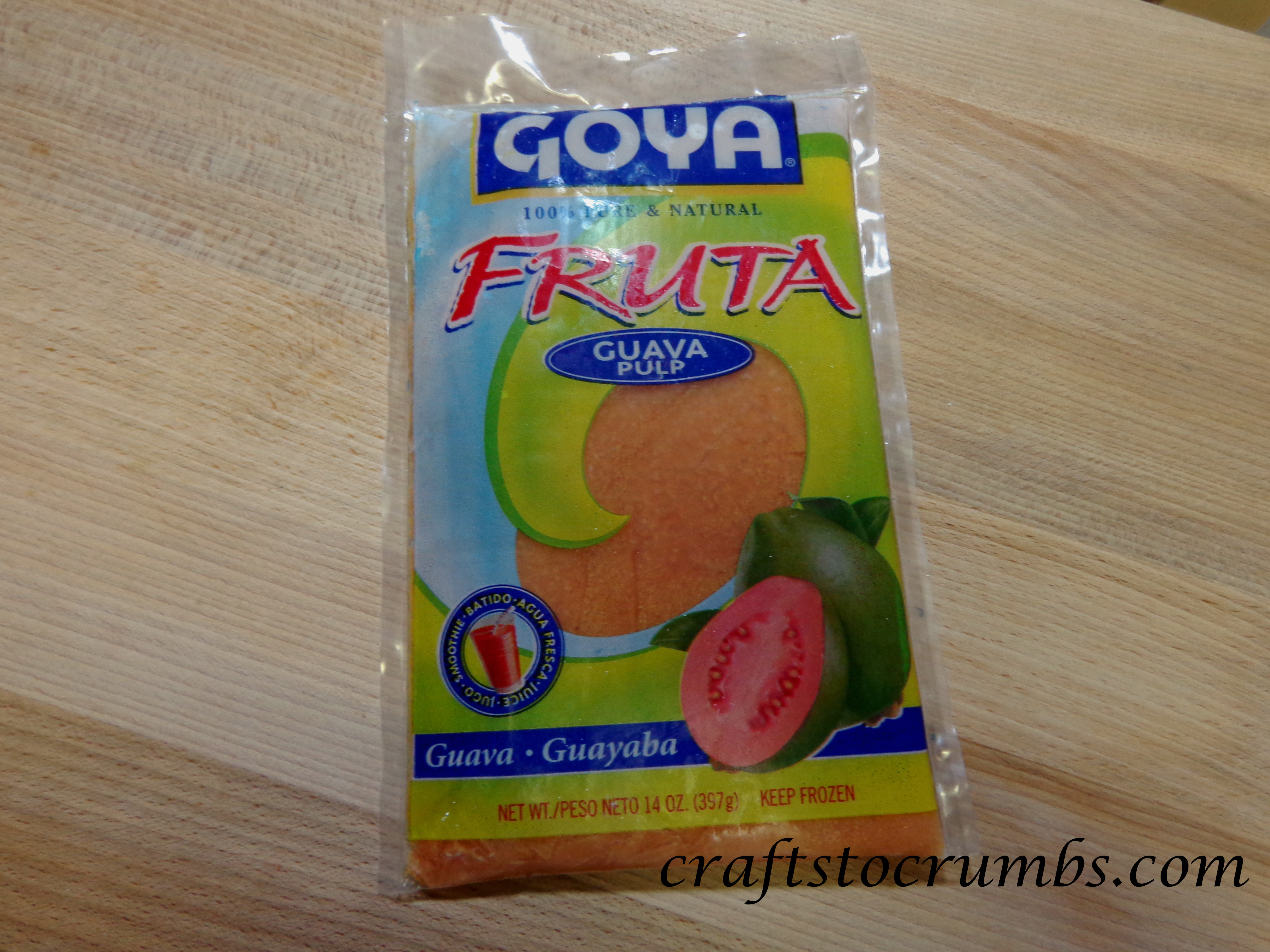 One additional note when making these, the food coloring is optional. I almost forgot about it and just added it during the kneading process. Oh! While thinking of the kneading process, if you don't have a stand mixer, you can certainly knead by hand or even us a bread machine. Otherwise, it's a fairly easy recipe.
After a week like this week, I can use an easy mental escape. I wouldn't mind being on the Big Island again for a moment, even if it's just in my imagination.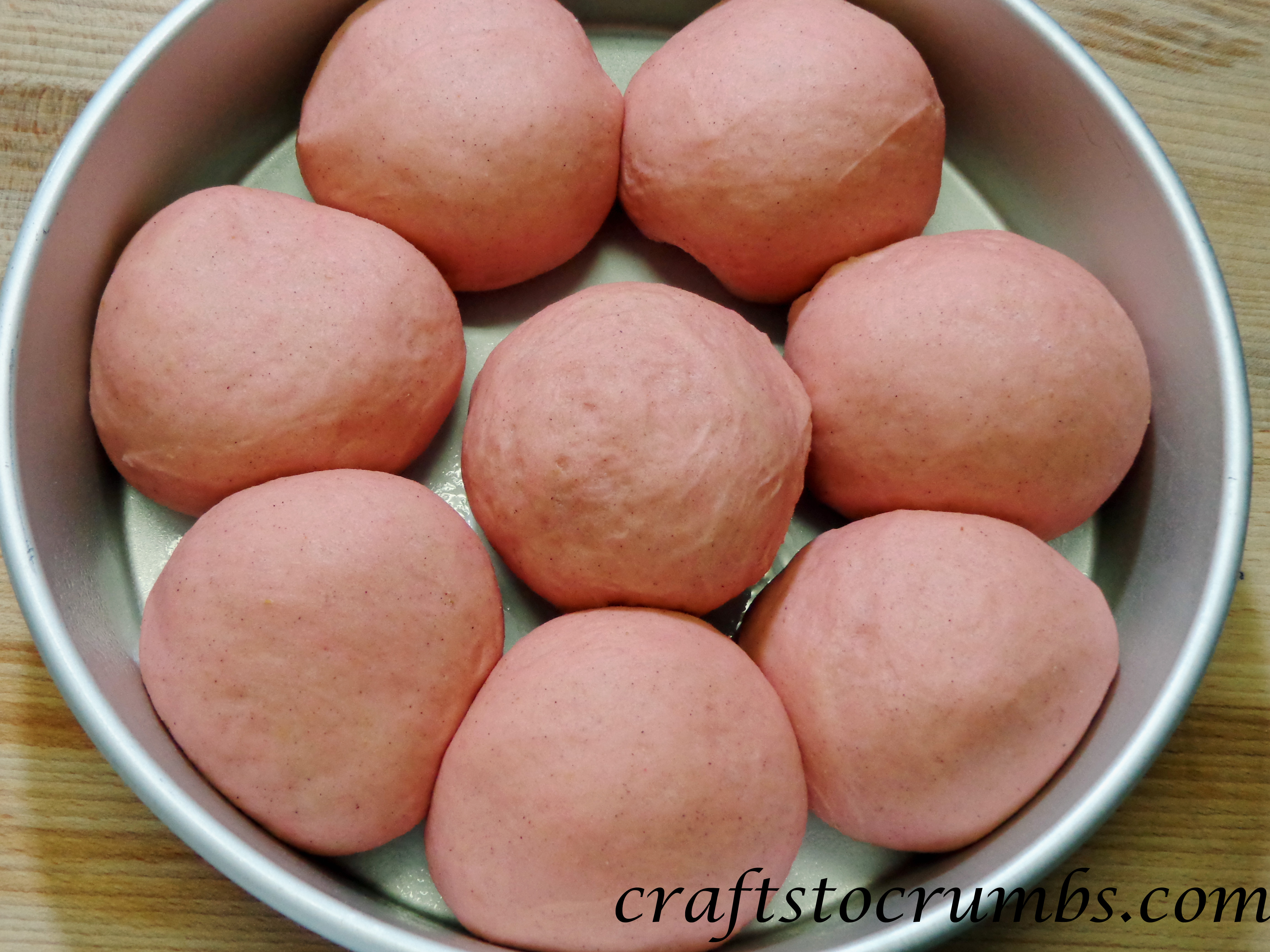 Guava Sweet Rolls
Yields: 8 large rolls
Time: 2 – 2 ½ hours inactive time
Bake time: 20 minutes
2 ¼ (288 g) all-purpose flour
½ teaspoon salt
½ teaspoon cinnamon
2 teaspoons instant dry yeast
¼ cup (50g) sugar
½ cup (4oz) warm milk
4 tablespoons (57g) softened butter
¼ cup (2oz) guava pulp/puree
Pink food coloring
 In a small saucepan, warm the milk.
 In the bowl of a stand mixer, combine yeast, sugar and warm milk. Allow mixture to sit for 3-5 minutes. The mixture will look frothy.
While the yeast proofs, combine the flour, salt and cinnamon and set aside.
Once yeast has proofed, place bowl on mixer. Add the flour mixture, 3 tablespoons softened butter and guava puree. Using the dough hook knead for 5-8 minutes. During this process add the food coloring. You may also knead by hand. The dough should be soft, but not sticky.
Take the ball of dough out of the bowl, grease the bowl and return the dough. Cover and allow to rise for an hour and a half to two hours.
On a lightly floured surface, divide the dough into 8 equal pieces and roll into small balls and place in a greased pan. Allow to rise for at least another 30 minutes or until doubled in size.
Bake in an oven that has been preheated to 375F (190C) for 18-20 minutes.
Allow to cool in pan for about 5 minutes and remove to cool on wire rack. Brush with additional 1 tablespoon of melted butter.