Honey roasted bananas are a classic Southeast Asia simple treat. Literally only two ingredients if you don't count salt and water. They are traditionally roasted over an open fire. They are quite simply honey brushed with honey and roasted. In this recipe I am opting to roast in the oven.
Alternatively, you can reduce the temperature down to 200F to 250F and dehydrate the bananas until they are dark and almost caramel-y. You may be able to find the dehydrated sweet bananas sold in packages at your local market.
 These bananas are great to snack on as is or you can serve them warm with ice cream.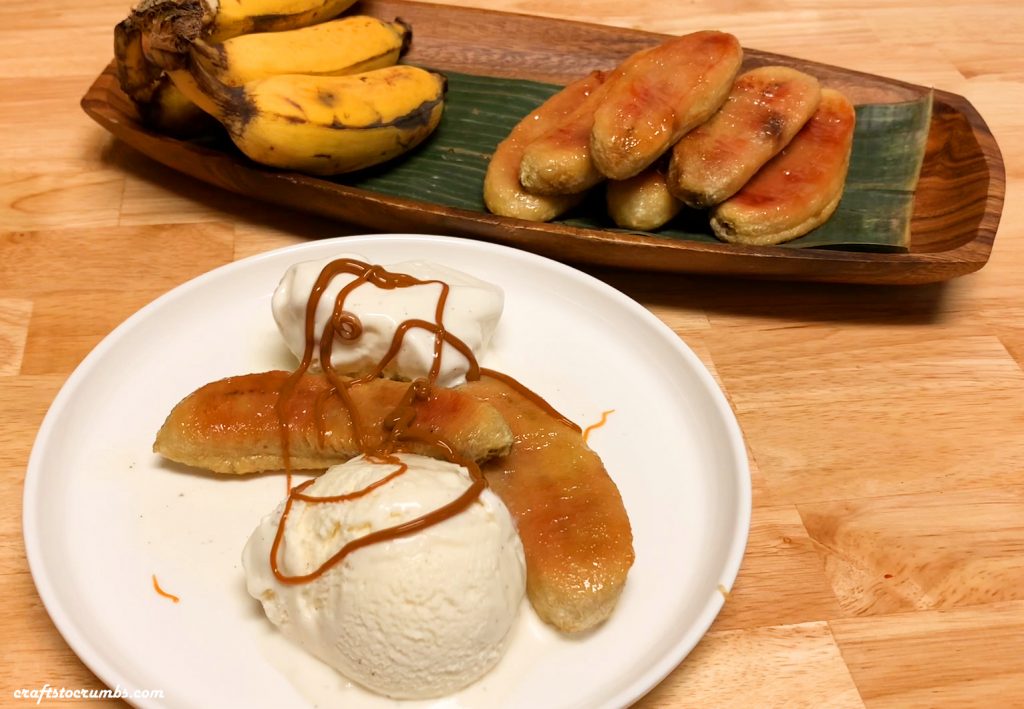 Notes:
Bananas – the preferred bananas are the namwa bananas. They are not quite as sugary sweet as cavendish banana, but if the only type of banana you can find is a cavendish, then by all means use it! I might have to cut the bananas in half depending on the length of the bananas. Choose bananas that are still firm and not too ripe.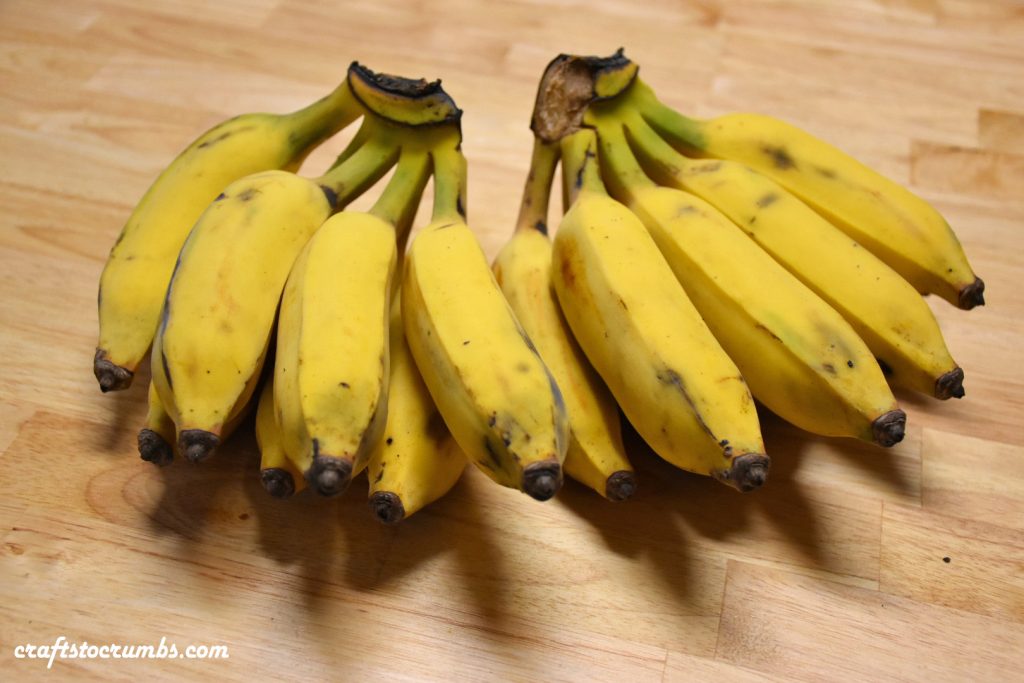 Honey Roasted Bananas
Serves: 6
Time: 35 minutes
12 namwa bananas (or 6 cavendish bananas halved)
2 tablespoons honey
1-2 teaspoons warm water
2 pinches of salt (divided)
• Preheat oven to 400F.
• Peel the bananas and set aside.
• Add a healthy pinch of salt to a small pot of water. Bring to a boil.
• Carefully add the bananas into the boiling water and blanche them for about a minute or two.
• Use a slotted spoon to remove the bananas from the water and blot any excess liquid off with a paper towel.
• Place the blanched bananas on a parchment lined baking sheet. Cover with another peace of parchment paper.
• Flatten or smash the bananas flat using anything with a heavy, flat bottom. I used a mason jar.
• In a small bowl mix the honey, pinch of salt and warm water. Stir until you get a uniform mixture. Brush the honey mixture onto the top of the bananas.
• Place the baking sheet into the oven and bake for 15 to 20 minutes. Remove at least once, turn the bananas over and brush the other side with honey. I continued to do this until I ran out of the honey mixture. Return the baking sheet into the and bake until you get to your desired golden brown.
• Serve warm as is or with ice cream!