Keto Friendly Peanut Buttercups
Chocolate coated peanut butter cups reminiscent of America's favorite candy. Yes, the peanut butter cup is usually on the top of the list. However, since it is post-holiday season, everyone seems to be on a diet. Some were on diet throughout the holidays, which I know can be tough. Partially why, I'm sharing this recipe for a keto friendly version.

It's a very easy recipe with few ingredients. Most of notes are related to the ingredients themselves since this is diet friendly.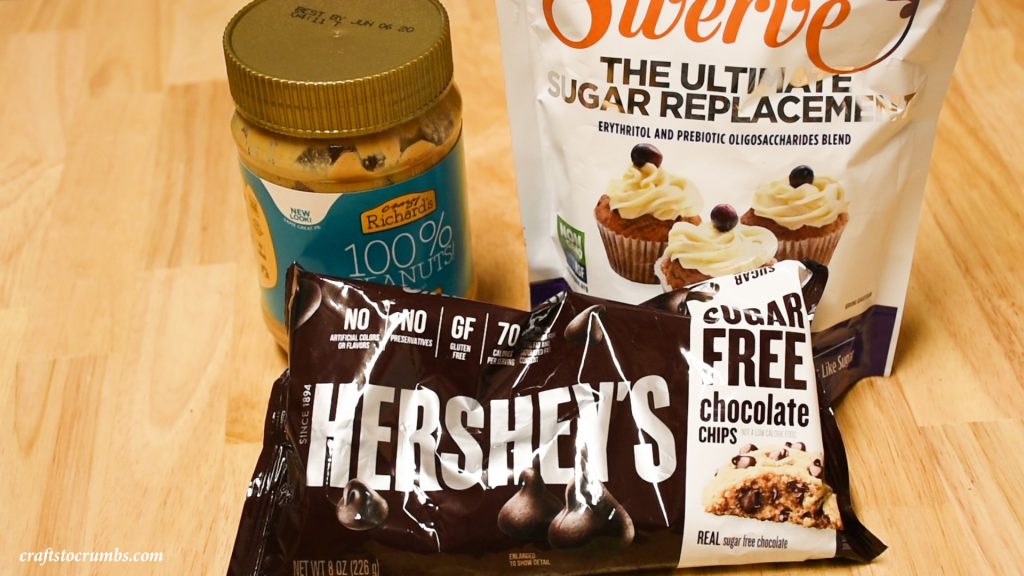 Notes:
"A rose by any other name would smell as sweet," as would your peanut butter cups in any other form. You can roll them up into balls and dip them in the melted chocolate to create peanut butter balls or press the peanut butter mixture in a parchment lined 8 x 8 pan and top with melted chocolate. Let it set before cutting into bars. That would save you some time as well!
Peanut butter – find a peanut butter that doesn't have any sugar added. Check the labels. A good peanut butter should have only one or two ingredients; usually peanuts and salt.
Sugar replacement/substitute – there are so many sugar substitutes out there. This was the first time I used Swerve (erythritol). It is a natural sweetener made from plants and roots. It touts being net zero calories and non-glycemic, making it diabetic friendly too. I have tried a few sugar substitutes and am a fan of none (until now). Partially because the artificial sweeteners are rough on my digestive tract and some natural sweeteners have an unpalatable aftertaste. I can happily say that the Swerve sugar replacement is not bad at all. No stomach discomfort and no aftertaste.

Sugar-free chocolate chips – the sugar-free chocolate chips that I used contained the sugar alcohol, maltitol. There seems to be a growing market for these sugar free or no sugar added chocolate. You can find some like Lily's baking chips, which are naturally sweetened with stevia. There are some unsweetened chocolate chips out there, but those would be very bitter.
Keto Friendly Peanut Buttercups
Yields: 11-12 mini muffin size cups

½ cup creamy peanut butter
½ cup almond flour
¼ cup swerve confectioner's (sugar replacement)
1 tablespoon melted butter or coconut oil (if needed)
1 teaspoon vanilla extract
2/3 cup sugar-free chocolate chips (divided)
12 mini cupcake silicone cups or paper-lined mini-muffin pans
In a small bowl, add 1/3 cup of the chocolate chips and microwave on high in 30 second intervals, stirring in between until completely melted.
Fill a small plastic zip top bag and cut one end to create a piping bag. Pipe melted chocolate evenly among the cups. Or take the tip of a spatula and spread the melted chocolate to cover as much of the cups. if using paper liner, drizzle the melted chocolate into the liner and gentle tilt pan to distribute the chocolate.
For the filling, in a medium bowl, mix peanut butter, almond flour, swerve, vanilla extract until well combined. If the mixture seems too dry, add a tablespoon of melted butter or coconut oil.
Take a small cookie scoop or spoon and scoop about a tablespoon of filling into each cup over the melted chocolate.
Melt the other 1/3 cup of the chocolate chips with the same method as first half and pipe over the filling. Use the back of a spatula to smooth the top. Allow the peanut butter cups to set in the refrigerator for an hour or two. These are better the next day.
Enjoy!!