Kanom thom, which literally translates to boiled cakes is just that. It is a small cake made of glutinous rice (similar to mochi), that is boiled. The cakes are filled with a coconut palm sugar filling similar to that of kanom nab or kanom tian. I like to think of these as the sibling to the kanom nab. You don't have to bother wrapping it in banana leaves or steaming them. Throw them in a pot of water and then toss with grated coconut. And they taste just as good!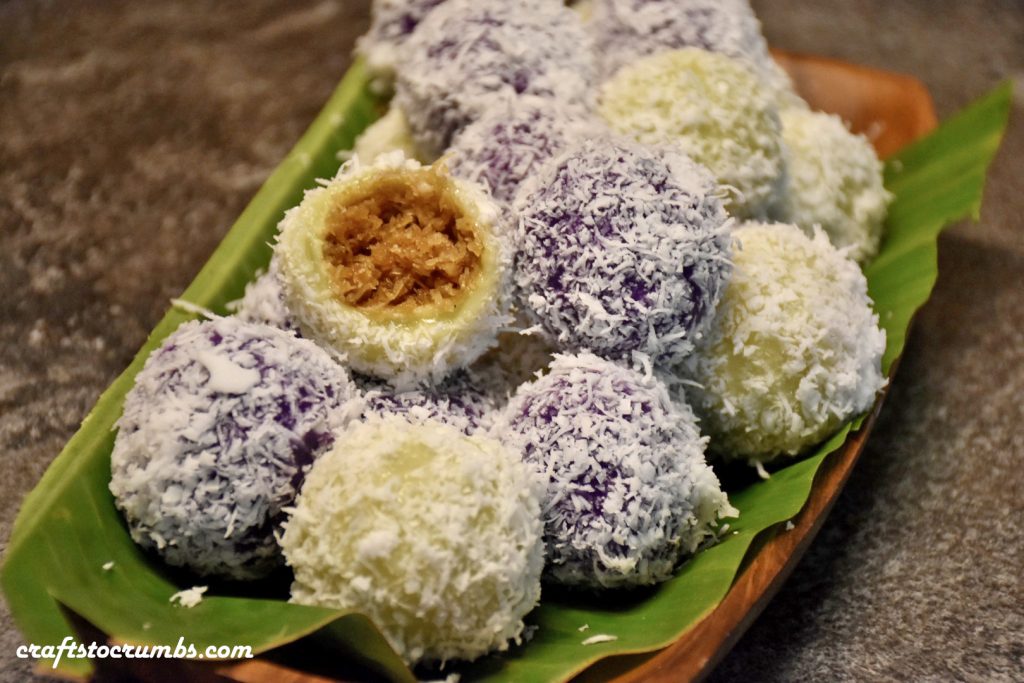 Notes:
Fresh or frozen coconuts – You can use freshly grated coconut or frozen grated coconut. If using the frozen, let it thaw in the fridge overnight before using. I ended up using the 16 oz (454g) package. Divided it into thirds. 2/3 or about 300g used for the filling and the other 154(g) (about a cup) used for the coating.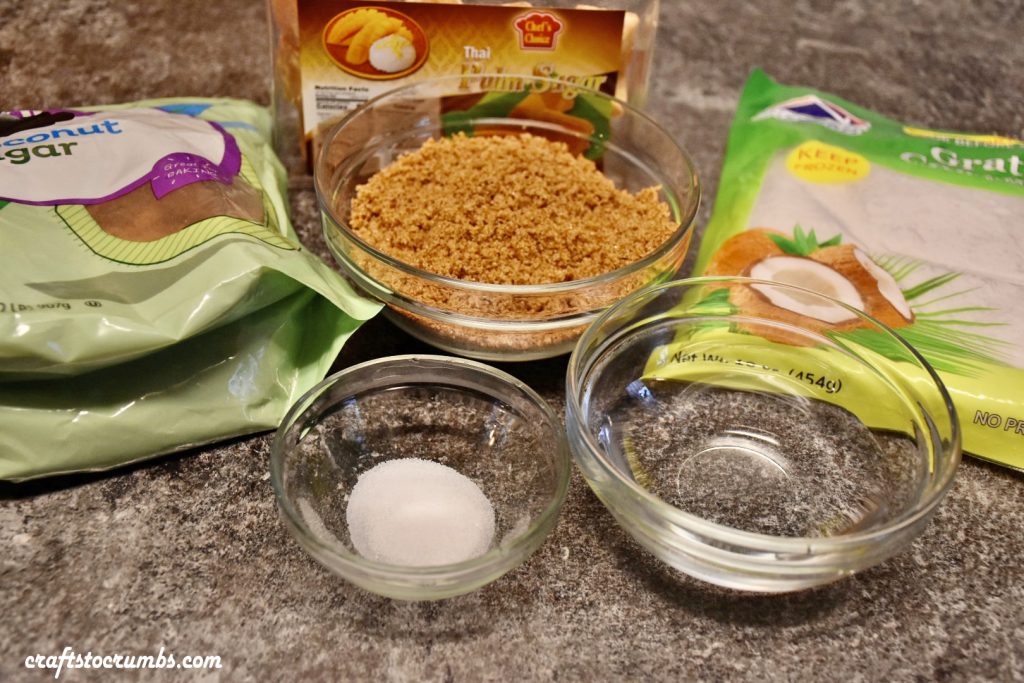 Flavors – Instead of the normal pandan juice/water, mix a teaspoon of flavoring of choice with water and use that in place of the pandan. The purple ones in this batch are ube flavor! You can also add additional flavor to the filling by using jasmine water!
Pandan water – The pandan water is made by blending pandan leaves with water and straining. I typically make more than I need and slowly add into the flour mixture. This dough recipe calls for both pandan juice and coconut milk. Make sure to knead in between additions of liquid. Unlike the bua loys, you don't want this dough to be too soft as it makes it difficult to form into a ball around the filling. It will end up falling apart. If you do find that your dough is a little bit too "wet," add a little bit more flour. It's my favorite part about using glutinous rice flour. It's slightly more forgiving than using wheat flour and kneading bread!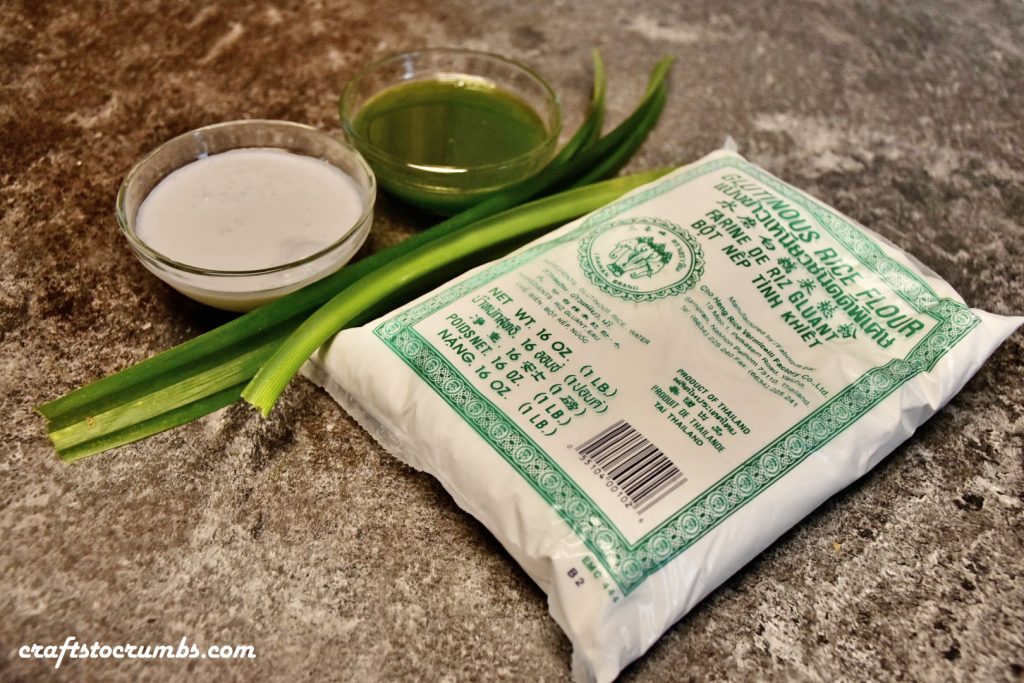 Kanom Thom

Yields: 24 rice cake balls
Time: 1.5 hour
Filling:
2 ½ cups grated coconuts
¾ cup (150g) palm sugar or brown sugar
1/3 cup water
½ teaspoon salt
Dough:
3 cups rice flour
1 cup pandan juice (6-8 pandan leaves blended with water and strained)
½ cup coconut milk
2-3 pandan leaves – for boiling
2 quarts water
~1 cup grated coconut to toss
• Make the filling. In a pan or wok over medium heat, cook the grated coconut, sugar, salt and water until the sugar has melted and the liquid has evaporated.
• Remove from the heat and let cool. Once the filling has cooled, take a scoop and form into 1-inch size coconut balls.
• Make the dough by slowly adding the coconut milk and pandan juice. You may not need to add all of the pandan juice. Add a little bit at a time and then knead. You want the dough to come together, but not be too wet as it will making wrapping around the filling difficult.
• Take a pinch of the dough, roll into a ball, and flatten into a disc. Place a prepared filling ball in the center. Pinch the dough around the filling, making sure it is completely covered and roll in between your palms to smooth it out.
• Twist the pandan leaves and place in a stock pot with water and bring to a boil.
• Cook in batches. Drop 6-8 cake balls into the boiling water. Make sure to stir frequently to ensure even cooking. Once the cake balls float, let them cook for an additional minute or two before removing from the boiling water with a slotted spoon.
• While the cakes are still warm, toss them with grated coconuts. Serve at room temperature. Best the same day.