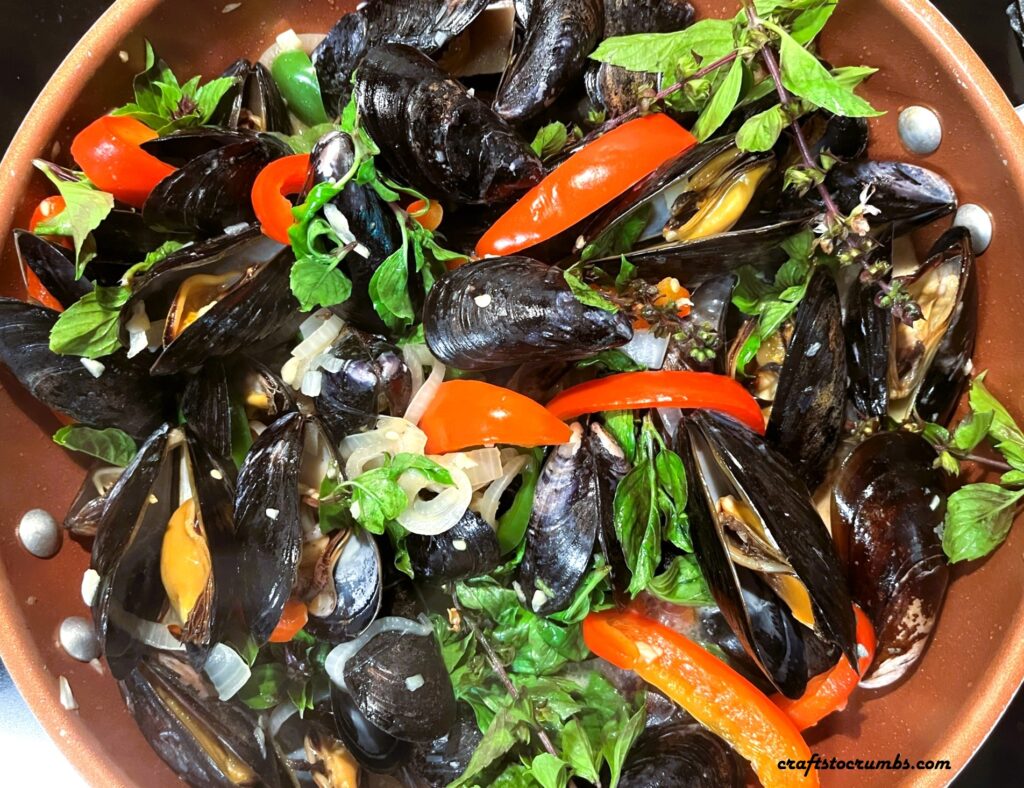 Mussel basil is dish that features mussels in an umami and aromatic sauce. With peppers and basil from the garden, it's a quick dish to throw together. You can prep and cook in under 30 minutes.
Although the mussels and the basil may appear as the stars of the dish, the onion, peppers, and sauce poured over jasmine rice is quite enjoyable as well. It's easy to make and it is a crowd pleaser. We typically enjoy mussel basil at gatherings. We make huge batches, and it is usually one of the first things to go because everybody loves it. With that said, you don't have to share it. I ate most of this batch by myself.
Notes:
Mussels – use live mussels. They should not smell fishy. Clean the mussels thoroughly. Pull the hair off the shells. Pick out any mussels that are already open before cooking as these are already dead. You can find mussels at a seafood shop or check with your local grocer. I was able to order live mussels from the grocery store down the street. They had it packed on ice for me.
Basil – I used Thai basil, but you can use almost any type of Asian basil. Holy basil, lemon or lime basil would work well here. But keep in mind that each basil has a slightly different flavor profile, and the dish will taste slightly different. This is also a good time to use the basil blossoms as you harvest them to prevent bolting.
Peppers – I used a combination of bell peppers and jalapeños. In my opinion, the heat from the jalapeño peppers makes the dish. If you don't like heat, omit the jalapenos. If you like extra heat, slice some chilies, and toss those into the dish.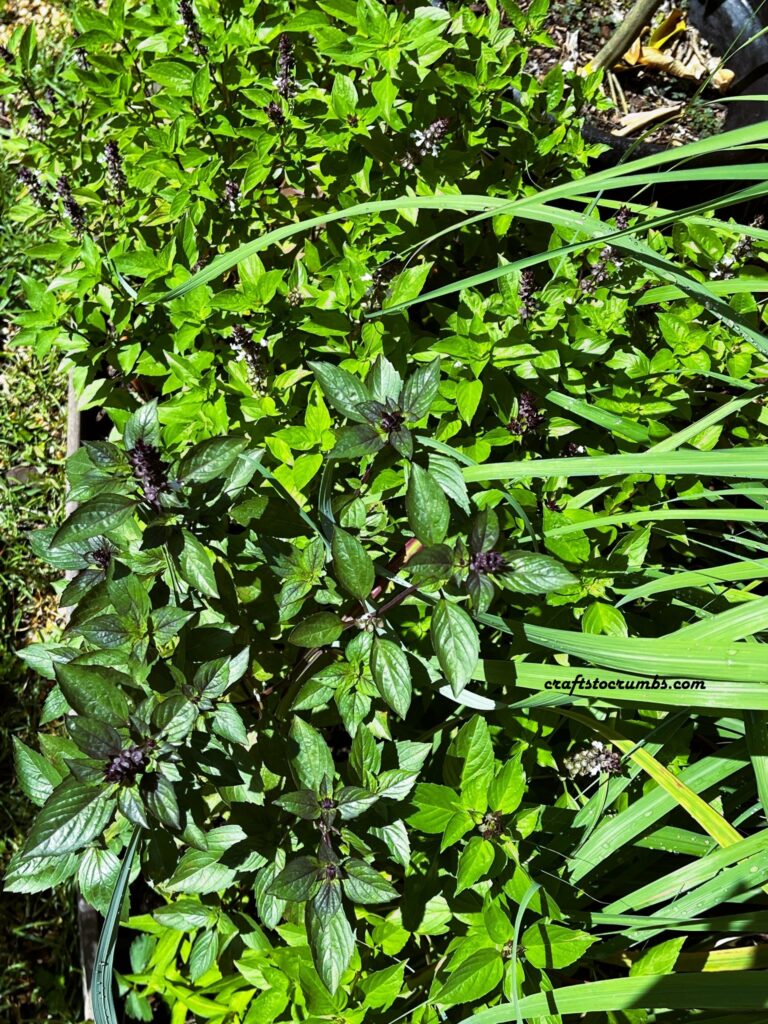 Mussel Basil
Serves: 4-6
Time: 20 minutes
2 lbs. mussels
1 (100g) small onion, thinly sliced
1 (180g) red bell pepper, sliced
1-2 jalapeño peppers, sliced
6 cloves (35g) garlic, diced
1 bunch Thai basil, a handful
2 tablespoons (30ml) canola or vegetable oil
2 tablespoons (30ml) fish sauce
3 tablespoons (45ml) oyster sauce
¼ cup (60ml) water
• Clean the mussels by rinsing thoroughly, pulling the "hair" off the shells, and tossing any mussels that are already opened. These are already dead.
• Place a large wok over medium heat. Add oil and let it heat up until it is hot.
• Then add the onion and cook for a couple of minutes until translucent.
• Toss in the garlic, bell pepper, and jalapeños. Stir constantly, while adding the fish sauce and oyster sauce.
• Carefully, add the mussels. Followed by the water. Cook for 3-4 minutes or until the mussels have opened.
• Turn off the heat. Add the basil and cook over the residual heat for another minute or so.
• Serve immediately.
• Enjoy!