Spring has arrived in the south and you know what that means. It's hot out and there are way too many activities to do. I'd rather spend my time in the garden or in the company of family and friends. This recipe is one of my ace in the hole to beat those days when I just don't have time!
I can assemble this pie in less than 10-minutes and it uses only five ingredients. Six if you want to brush the sliced bananas with citrus juice to prevent it from browning too quickly. I use heavy cream rather than the tub of hydrogenated oil, so there's no added sugar other than what's in the graham crackers and pudding mix. This also gives it a creamy texture and taste that is reminiscent of ice cream. After his first serving, my little one walked by with a wink and licked his lips. That's a great review in that super-selective eater's book!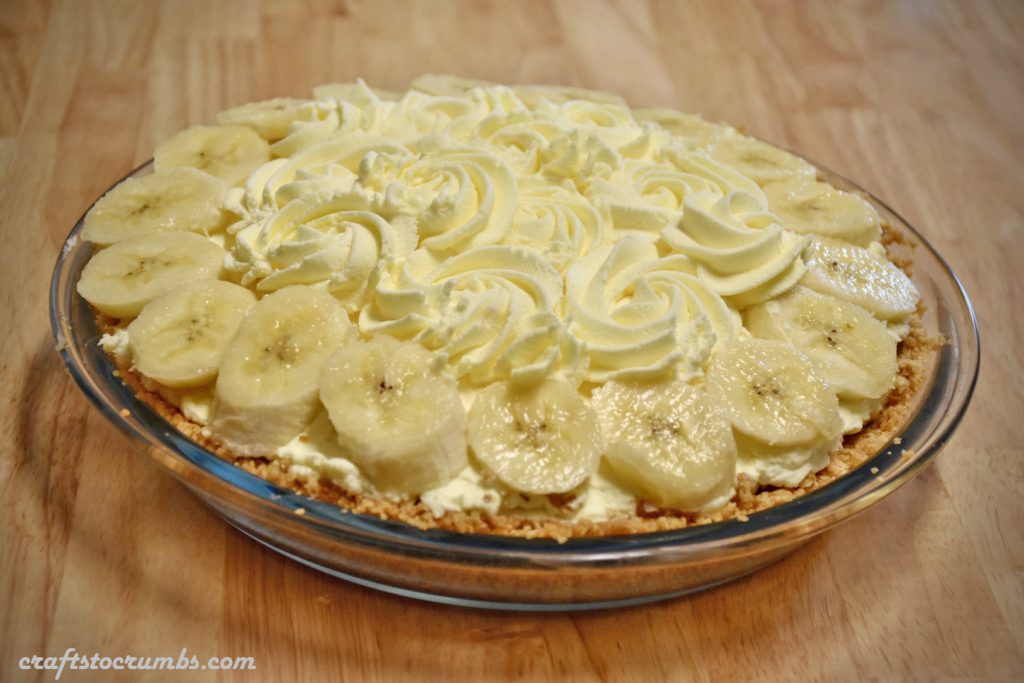 Notes:
• Mix it up! – make sure to use the instant pudding mix and not the cook and serve. You can use vanilla or banana pudding here. Also try this pie in different flavors like coconut pudding. Fold coconut flakes into the filling and top with toasted coconut! Possibilities are endless!
• Crusty – As previously noted when I make graham cracker crusts, I don't usually overthink this how much butter or crackers goes into it. If it's too wet, add a little bit more crackers. If too dry, add a little bit more butter.
• Better with time – you can assemble this pie and it will be ready to eat in 10 minutes, but I find the flavors develop and it gets better with a little bit of time. Store it in the fridge for at least an hour before enjoying.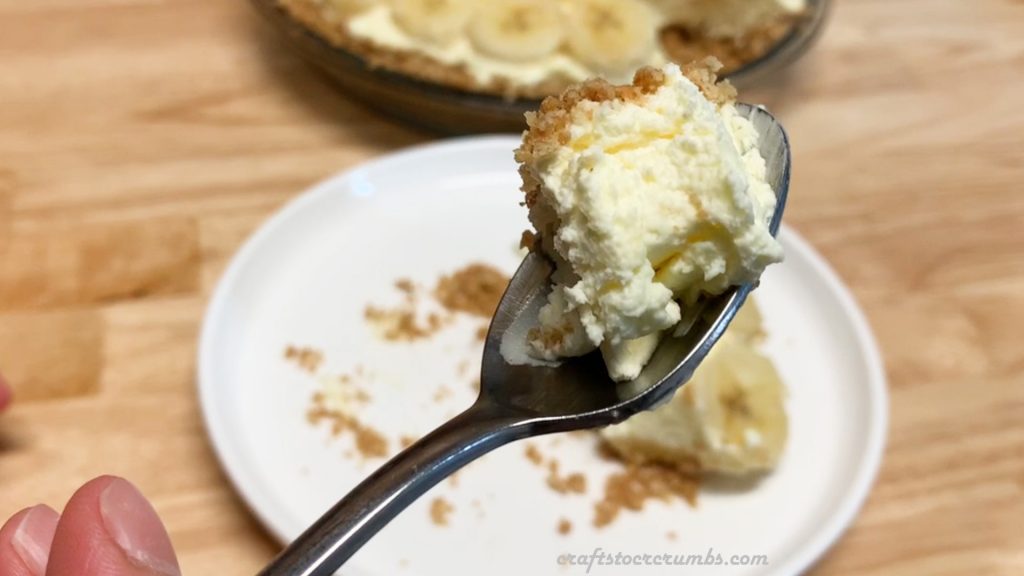 No Bake Banana Cream Pie
Time: 10 minutes (plus additional for flavor development)
Serves: 8-10 servings
3 medium bananas (sliced)
1 sleeve (142g) graham crackers (about 9 or 10 whole crackers)
5 tablespoons melted butter
1 (3.4 oz) box of instant vanilla pudding mix
3 cups heavy whipping cream
Lime/lemon juice (optional – to prevent browning of the bananas)
• In a food processor, pulse graham crackers and melted butter until you get coarse crumbs.
• Pour crumbs into an 8-inch pie pan. Press crumbs to cover the surfaces of the pan completely and set it aside.
• For the filling – in the bowl using a hand mixer or the bowl of stand mixer with a whisk attachment, add the pudding mix. Turn it on slow and slowly add in the heavy whipping cream so not to splash.
• Whip until the filling has thickened and you get stiff peaks.
• Reserve about one cup of filling in a piping bag.
• Line the bottom of the pie crust with sliced bananas. Top with the rest of the pie filling. Use an offset spatula to smooth it out.
• Place more banana slices on top. Brush with lemon or lime juice to prevent quick browning of bananas, especially if you are making the pie ahead of time.
• Pipe the reserved filling onto top of the pie.