As I said before, celebration is not right without the deviled eggs. This year I decided to add a bit of color to my deviled eggs. This are busy at work and home. Something bright and different couldn't hurt to cheer everybody up. All the colors are made with natural ingredients and most of those ingredients are superfoods!
This is my go-to recipe. You know I don't usually measure any ingredients that go into these eggs and this is also my deviled egg sandwich recipe. Just chop up the egg whites and mix them in with the yolks. Serve it on toasted white bread. The scallions are a must!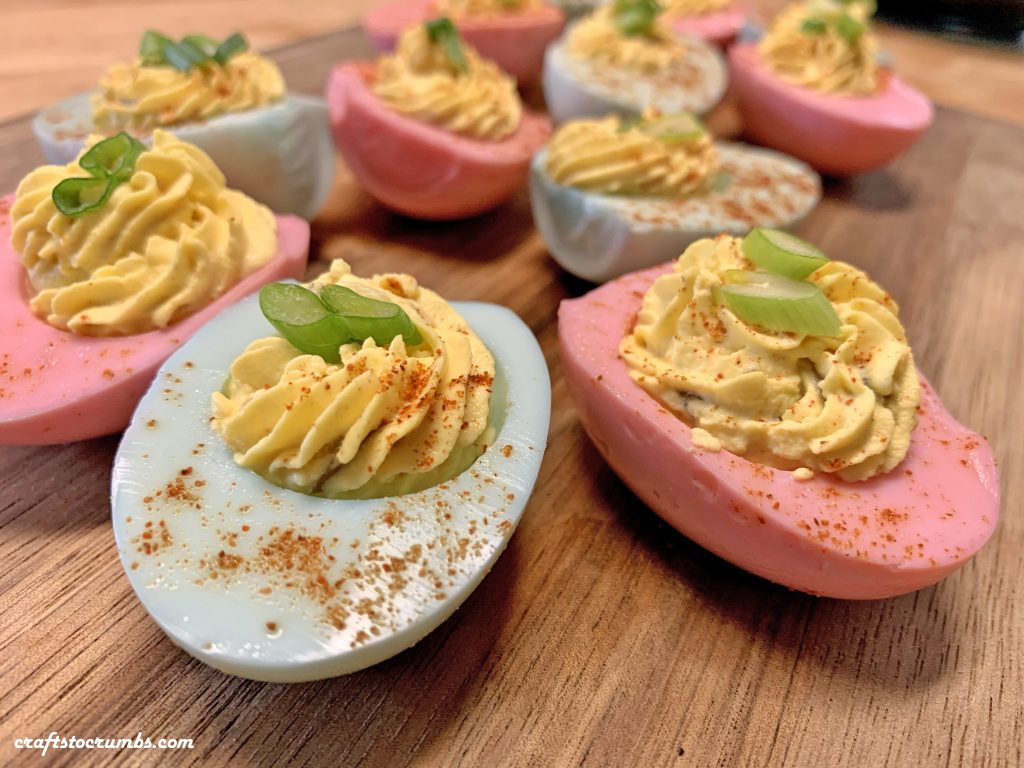 Note:
To taste – as previously mentioned you can use sweet relish and adjust the flavor of deviled eggs to your liking. This is the way I like them, and I don't usually measure ingredients when I make them. I follow what feels right. If you end up adding too much relish and it gets a bit salty, add more mayo to balance it out.
More color – there are other foods used as coloring like berries, those are a bit sweeter or tart and make add flavors that are not compatible with deviled eggs, so I'm leaving those off the list for now.
Colorful Deviled Eggs
Time: 50 minutes
Yeilds: 1 dozen

For the eggs:
6 large eggs
2-3 Tablespoons mayonnaise
1 ½ -2 Tablespoons dill relish
1- 1 ½ teaspoon yellow mustard
Paprika
1 green onion – chopped (optional)

For colors:

Beets sliced – fresh, canned, or pre-juiced. – Makes red or maroon depending on water content.
Butterfly Pea Blossom tea – makes blue or purple if you add a little bit of acid to the pea tea (say that 3 times). Pea tea. Pea tea.
Spinach – sauté fresh spinach with a little bit of water, blend, and strain for green.
Turmeric – rehydrate turmeric powder with water for a golden yellow color.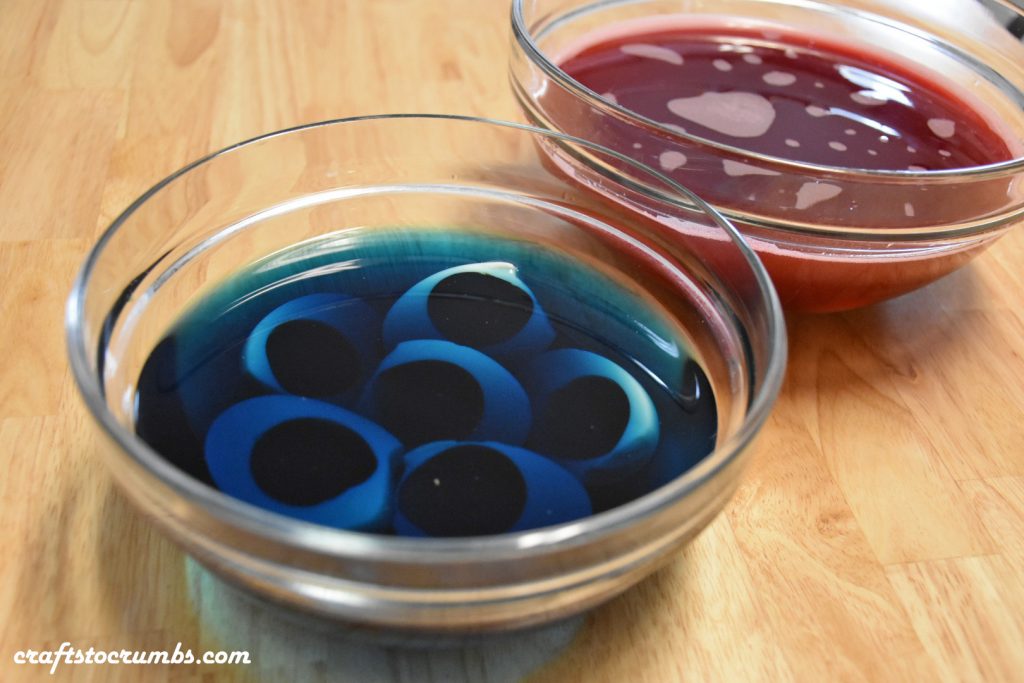 • Prepare your coloring by pureeing the beets with water and straining juice into a bowl. In a separate bowl, steep the butterfly pea blossom in hot water for about 5 minutes. You can do this while your eggs are boiling.
• Place eggs in a saucepan. Cover with water and bring to a boil over medium high heat. Once you get a rolling boil, cover saucepan with lid. Remove from heat and let it sit for 12-14 minutes. Then pour out hot water and rinse under cold water until eggs are cooled.
• Peel eggs and dry with paper towel.
• Cut hard-boiled eggs in halves. Carefully separate the yolk and place in a small mixing bowl.
• Place the egg whites into prepared bowls of coloring. Let it sit for about 15 minutes.
• Meanwhile, in the bowl with yolks, add mayonnaise, dill relish and yellow mustard. Mix all the ingredients and smash the yolks until everything is smooth. It will still be a little lumpy because of the relish.
• After 15 minutes, remove the (no longer white) egg whites and blot off excess liquid with paper towel.
• Spoon the yolk mixture into a plastic bag. Snip the end of the bag and pipe into the egg whites. Or take spoon-full of yolk mixture and equally put them in the egg whites.
• Sprinkle paprika over the eggs. Top if green onions if desired.