Pantry to Fancy: Chocolate Edition
I'm a one-woman team. It takes me awhile to develop recipes, test them, record, edit, and post to the web. To add to the fun, I also work full time and I am a mom. When I initially started sharing my recipes with the world, my child was younger and I worked on these recipes, videos, and such while he napped or late at night. This is why the lighting was fairly dark in some of the earlier videos. Sorry, but not sorry. Anyway, each recipe is planned out and most take hours spread out over weeks. There are recipes that I've been mulling over for years.
With the amount of work, I've always felt like it would be appropriate to dedicate my recipes to certain people. I have to keep myself on track of doing things because I want to and enjoy it too. This year has been a real test of everything and there are some days that I don't want to do anything. And I'm sure some of my family and friends feel the same way. So, I've finally shared that chocolate cake recipe that my family and friends love so much. It's my most request baked goods item. Now my friends can enjoy it at home even when we can't be together. I've also made a video that I enjoyed with all the quirks of a one-woman production team.
This Pantry to "Fancy:" Chocolate Edition (using pantry ingredients to up your (cup)cake decorating game) is dedicated to all the working moms, trying to find work life balance in the new "normal." To those who love carbs but hate to tell your baker friend that you're not a fan of sour dough bread and you are kind of tired of banana bread too. To all the people, who after this crazy year, are not sure if your friends are still your friends. To those who have lost. To those who are exhausted, confused, saddened, and may have developed some degree of anxiety and depression from everything 2020. This is my virtual hug. I feel you. And I don't think there's anything wrong with faking it, having our cake, and then eating it too.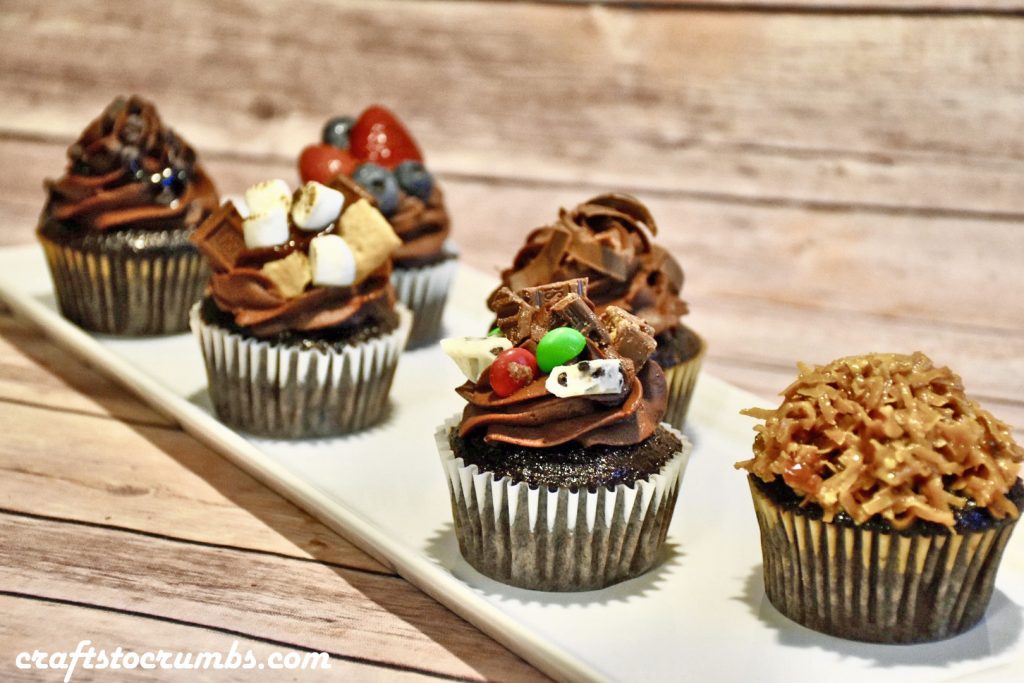 Use my Best Chocolate Cupcakes
Use my Whipped Ganache Frosting
Pantry to Fancy: Chocolate Edition
Post Halloween Special:
• Chop candy and use as decoration. I used the leftover Halloween candy.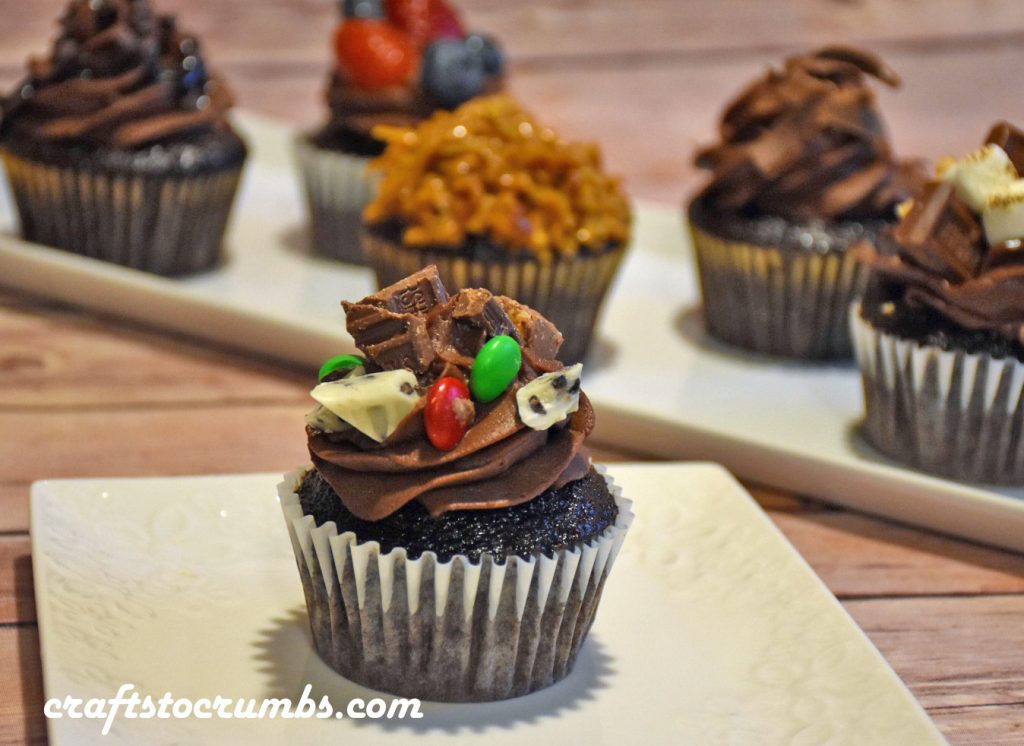 Chocolate Elegance:
• Use any chocolate bar and even a fun size Hershey bar works! Take a vegetable peeler and shave the side of the chocolate bar.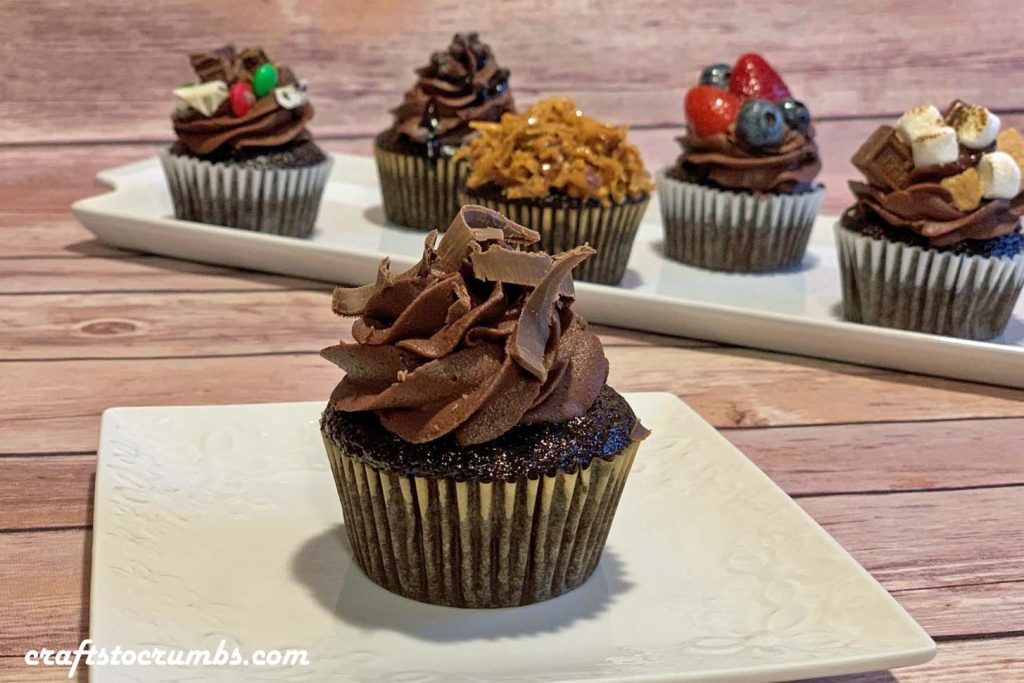 Chocolate Indulgence:
• Chocolate syrup drizzle on the frosting and sprinkle with mini chocolate chips to create this classic and elegant look.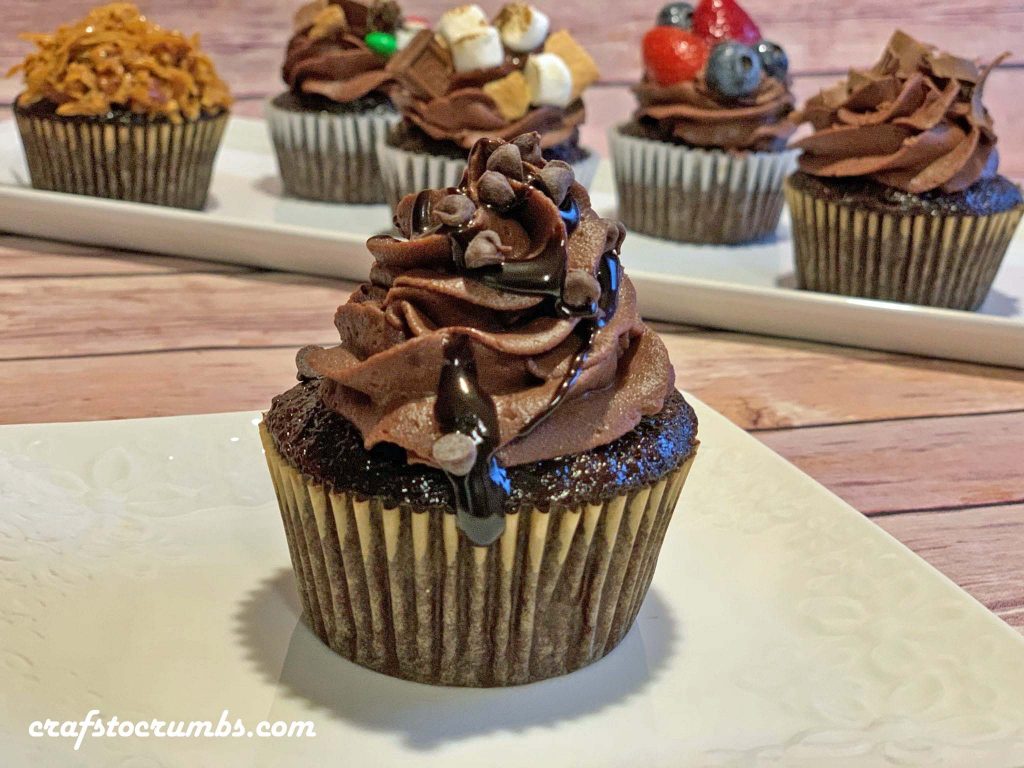 Very Berry:
• Use fresh berries. Or do as I did and thaw some frozen strawberries. Make sure to pat it dry before placing it on the frosting.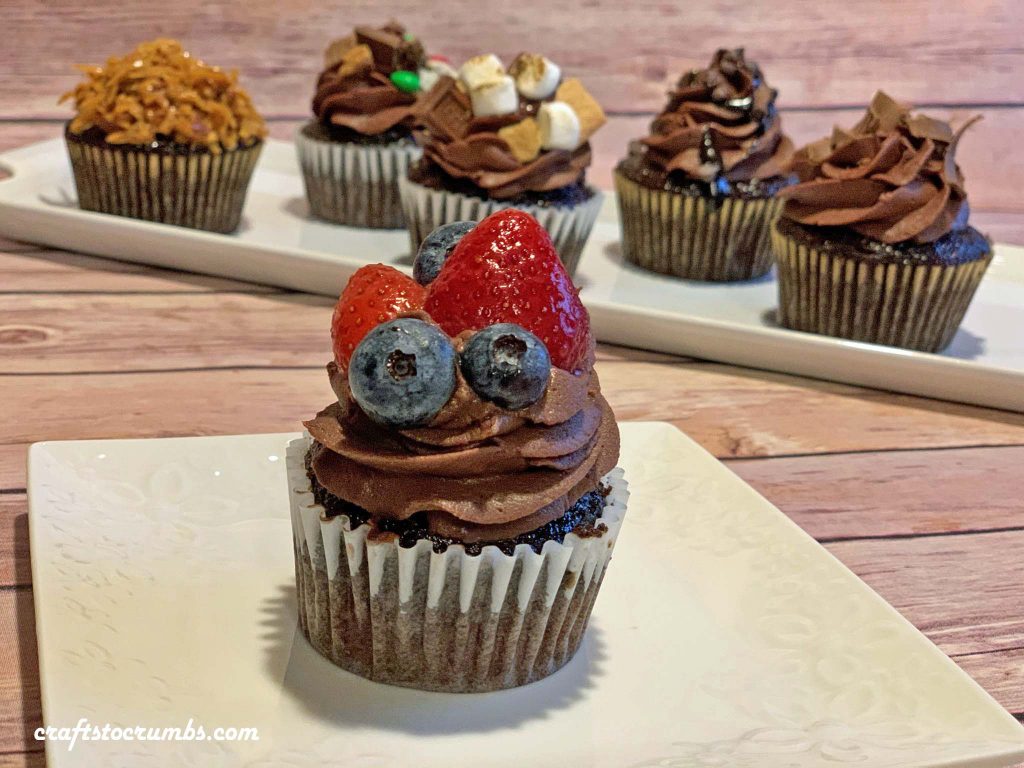 Give me S'mores:
• Use chocolate bar pieces, graham crackers and mini marshmallows for that nostalgic treat look and taste. To get that toasted marshmallow, break out with your kitchen torch.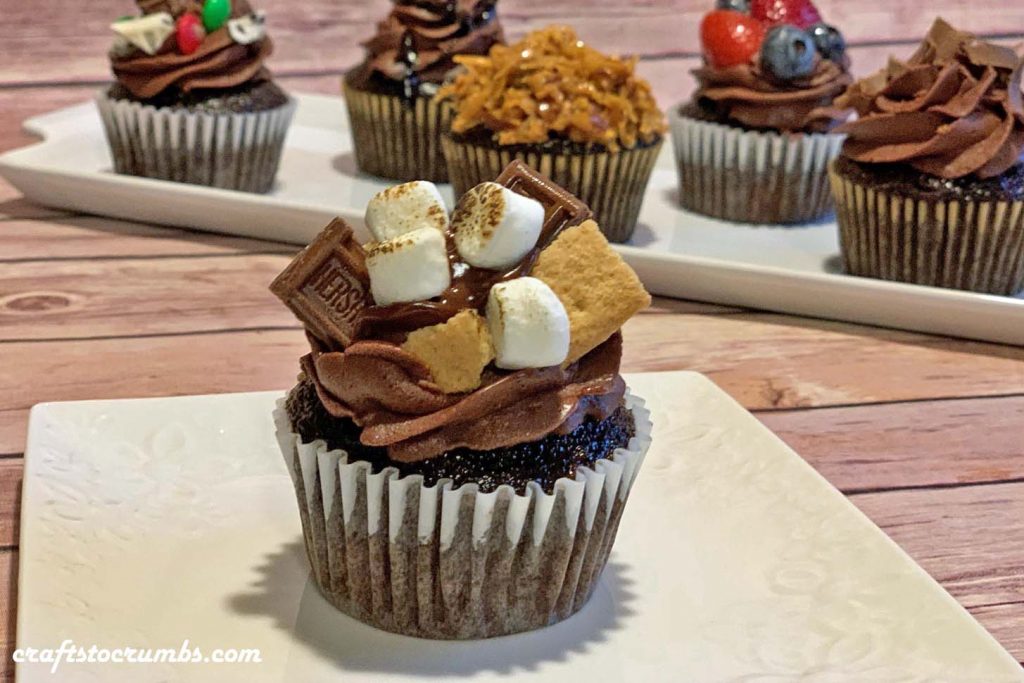 German Chocolate Cake:
• Use coconut flakes, chopped pecan and caramel sauce. I used the Dulce de Leche caramel sauce. The traditional German chocolate cake frosting is made with evaporated milk, brown sugar, coconut, egg yolk and pecans. This shortcut won't be exactly the same as a traditional German Chocolate Cake Frosting, but you probably won't get many complaints about this frosting either.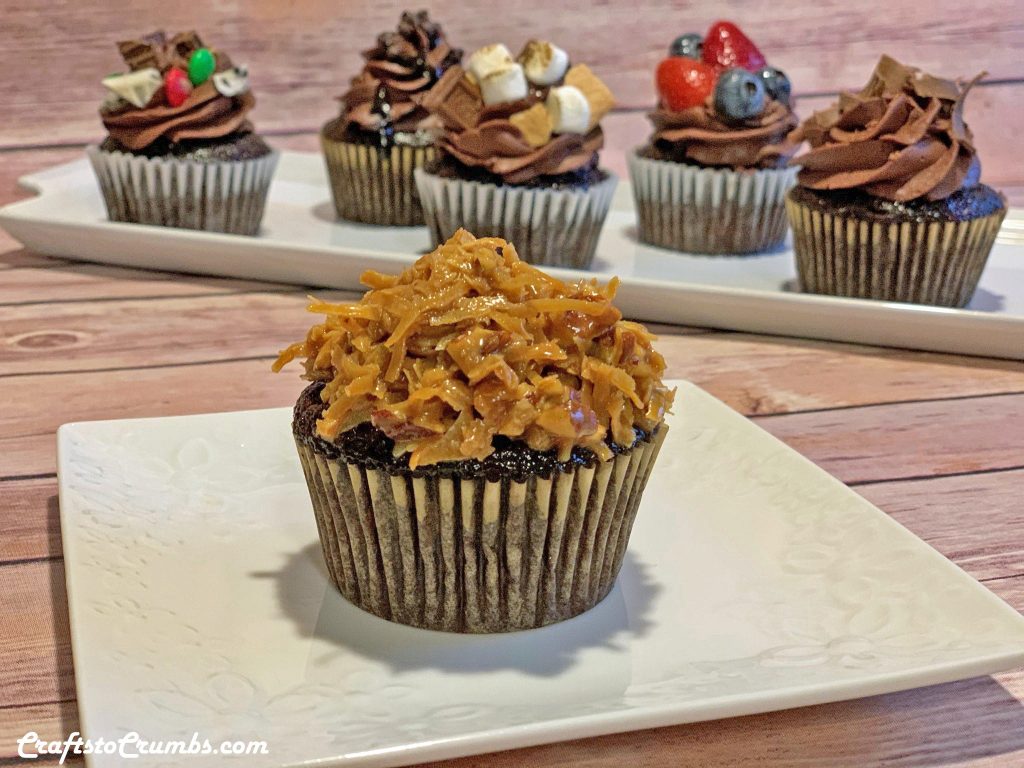 Enjoy!!