This is an easy recipe for my go-to frosting. It's decadent and has a deep chocolate flavor. Aside from the whipped cream cream cheese recipe, this is my most used (and most requested) recipe. There are very few ingredients. It can technically be made with only two ingredients; the chocolate and heavy whipping cream. However, I usually add a little something extra into my recipe.
Over the years I've learnt a couple of things. One of those things is that I may love that deep chocolate flavor, but my nieces and the other kiddos, they like it a little sweeter. So even a whipped ganache frosting recipe should be customizable to taste.
Notes:
Make ahead – a typical recipe for whipped ganache will call for letting the ganache cool completely for about an hour or two before whipping it. I typically make the ganache ahead of time and store it in the fridge. If I have a busy day and plan on frosting at the end of the day, I might make the ganache the morning of or the night before. I can whip the ganache right before frosting. To help with the thickness of the ganache being set for too long, I'd just add an additional tablespoon or two of heavy whipping cream when I whip it.
Sweetness – Chocolate lovers like myself have no problems eating the ganache as is, but I found that when I add one to two tablespoons of the confectioner's sugar to the ganache as it is being whipped, it will sweetened it up slightly for those picky tasters. If you like that deep chocolate flavor, omit the added sugar.
The chocolate – use semi-sweet or dark chocolate and you can use either chocolate chips or your favorite chocolate bar chopped into small pieces.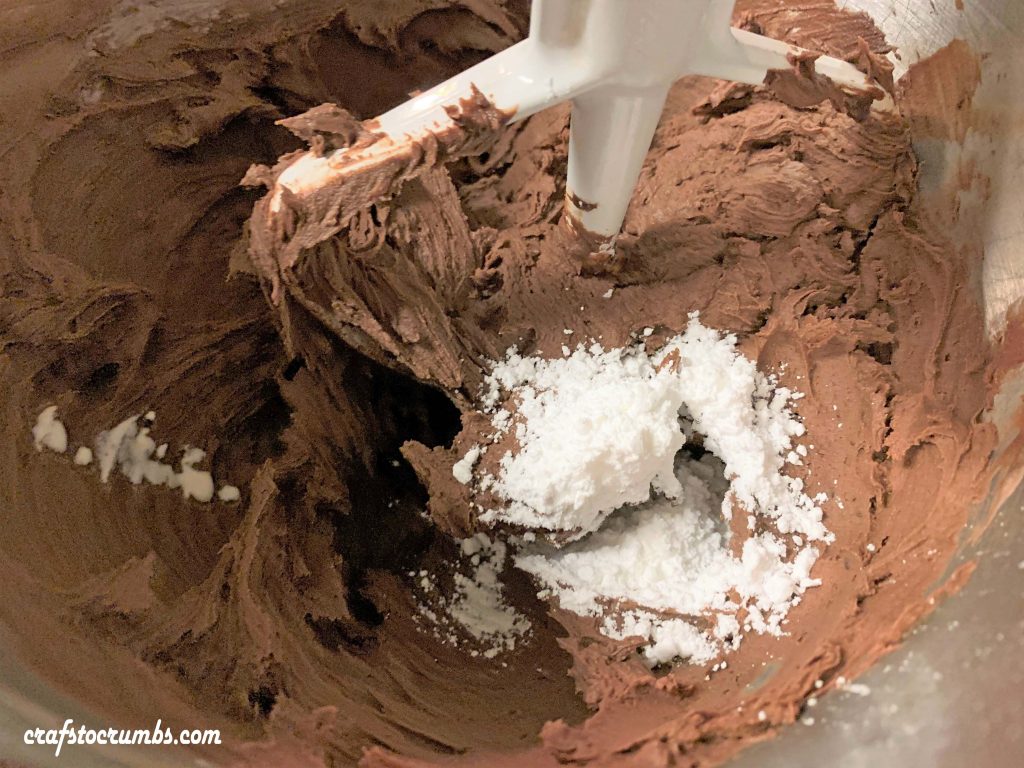 Whipped Ganache Frosting
Time: 1.5-2hr including inactive time
Yields: 2 cups
1 cup (170g) semi-sweet or dark chocolate chips (or chopped up chocolate)
1 cup (237ml) heavy whipping cream or double cream (plus more if needed when whipping)
1 teaspoon vanilla extract
1-2 tablespoon confectioner's sugar (optional when whipping)
• Heat heavy cream in saucepan or heat in microwave until simmer. Pour over the chocolate chips and let sit for 3-5 minutes. Whisk until smooth and shiny. Add vanilla extract.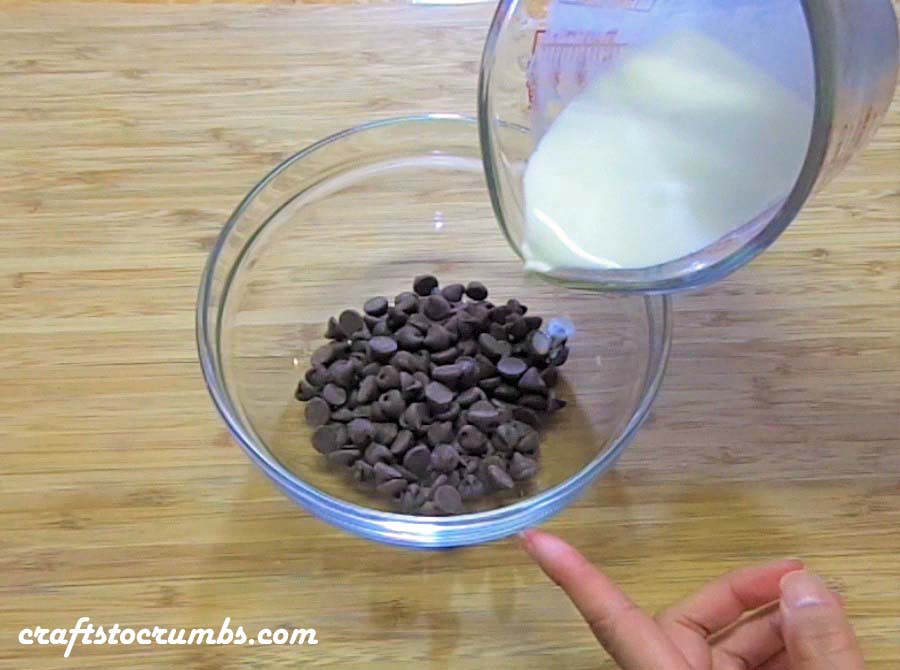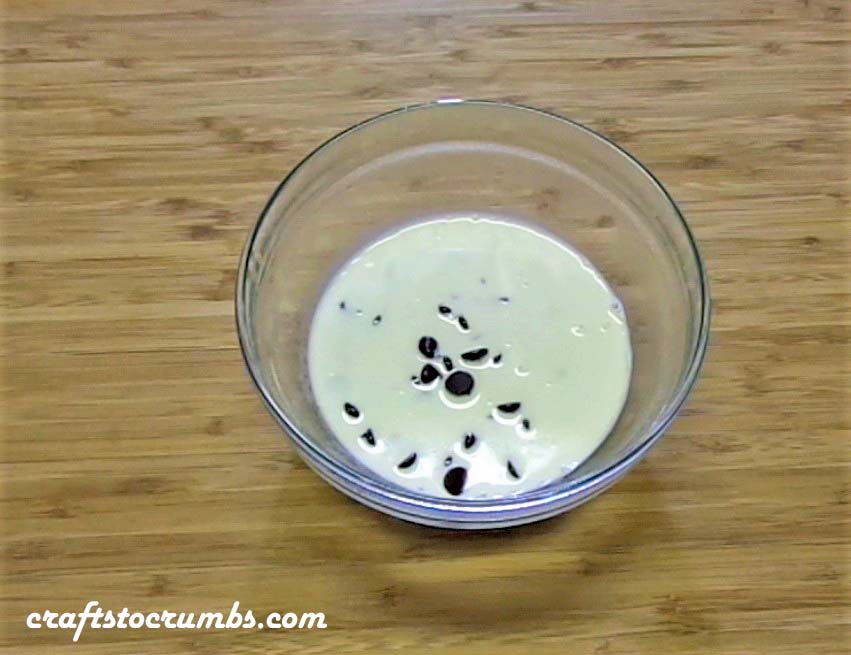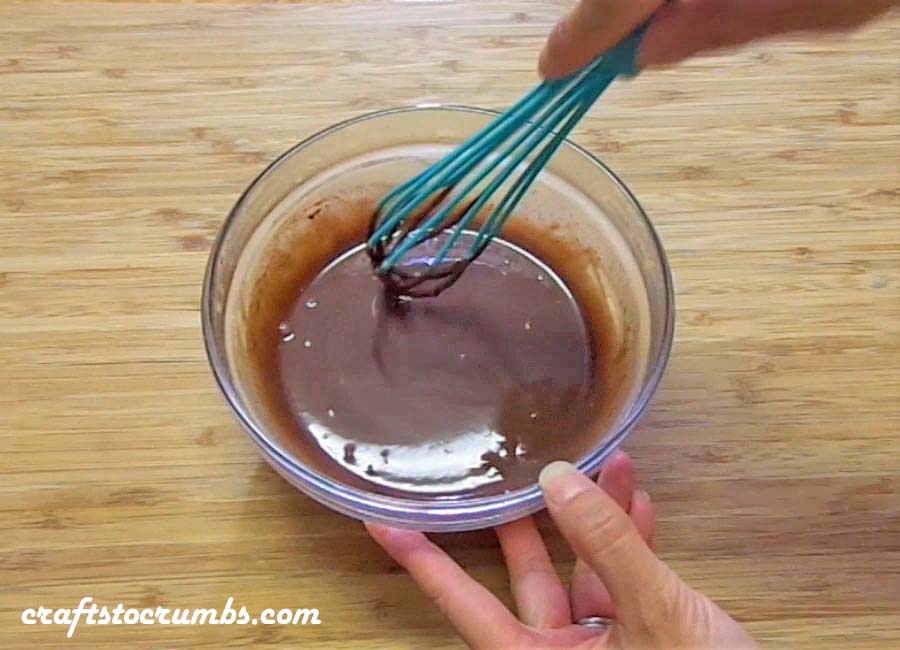 • Let cool completely for one hour or a hour and a half. Place cooled ganache in a stand mixer bowl and whisk with the whisk attachment until fluffy. Add a tablespoon or two of confectioner's sugar as needed to adjust sweetness level.
• Alternatively: You can make the ganache ahead and chill overnight in the fridge. When ready to use, whip the ganache using a paddle attachment. Add heavy whipping cream, one tablespoon at a time if the ganache has set too much. Add confectioner's sugar to adjust sweetness.

• Frost cakes or cupcakes or can be stored in the fridge for up to three days.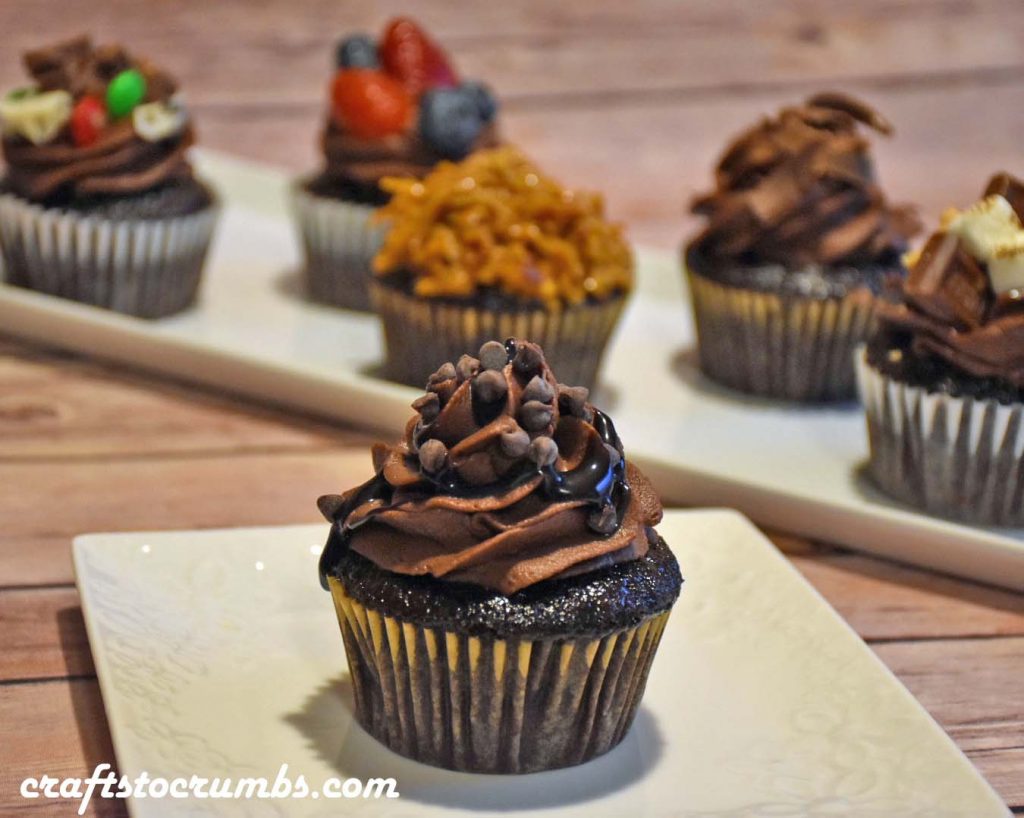 Enjoy!