Khao Pard (Pudding Version)
Sweet World #1: Laos – Khao Pard
Dessert:
Khao pard (Sliced pandan custard cake) – "pard" literally translates "to cut" or "to slice."
Country:
Laos (may be found in neighboring countries).
Flavor profile:
The texture is creamy and custardy. Taste is pandan forward but not overwhelming and with a subtle hint of coconut. The cakes are typically cut and tossed with freshly grated coconut, which adds more coconut flavor and texture.
Service:
Eaten as a snack or dessert. You'll find it often times at events and gatherings.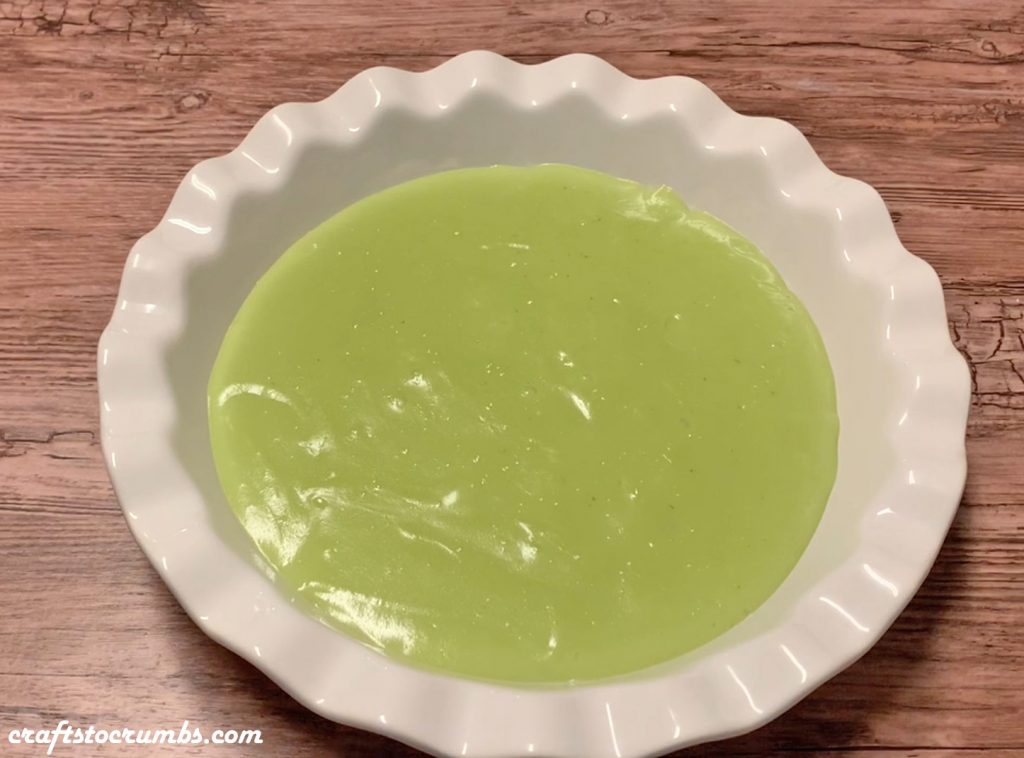 One thing that I've always wanted to do is explore various desserts from around the world. I asked my friends on social media and got a couple of responses and I'm starting with one of those desserts. Khao pard. Yes! It is gluten free. Also, yes! This recipe is Lao mom approved (by my mom)!
Notes:

• Between Together- Due to the constant stirring, this recipe can be on the difficult side of the spectrum, especially for beginners who are not familiar with the dessert. You may want to grab a friend for the first couple of times that you make it, just to have another set of arms to help you stir (if needed)!
• One Direction – not just a band, but also how you should stir your pot. If you switch directions during the cooking process you may end up with clumps.
• My clump, my clumps, my lovely little clumps – When the mixture starts to thicken. The tapioca has activated and is appears to form clumps, this is the critical moment. Stir like your life depends on it! If you do not get it smooth at this point, the cakes will be lumpy, and they may crack once cooled.
After a few tests this recipe yields and softer pudding like consistency and is best served in ramekins. See my other khao pad recipe for the cut version.
Khao Pard

¾ cup (90g) Tapioca Starch or tapioca flour
¾ cup (90g) rice flour
1 can (13.5 oz) coconut milk
1 ½ cup (355 ml) pandan juice (made from 6-8 leaves blended with water and strained)
½ cup (115g) sugar
½ teaspoon pandan extract
Pinch of salt
Green food coloring (optional)
1 cup grated coconut
Cook Time: 20 minutes + more for cooling time
Serves: 8
• In large pot with a heavy bottom, combine all the ingredients except the grated coconut. Stir well making sure there are no clumps of tapioca and rice flour are at the bottom of the pot.
• Place the pot over medium low heat.
• Begin to stir. You will stir continuously. Choose one direction, whether to stir clockwise or counterclockwise and stick to it. You won't need to stir quite as vigorously when you start.
• Once the mixture starts to thicken and form clumps, start stirring very vigorously. This is the crucial moment. Stir, stir, stir until it is smooth.
• Continue to stir until the mixture is glossy. Turn down the heat to low and stir for another minute or two.
• Quickly pour the mixture into a pan or baking dish or small ramekins. Let the cake cool completely at room temperature. This may take an hour or two.
• Cut into small pieces. Toss with grated coconuts. Best served the same day but can be stored in the refrigerator for up to three days (at least that's how long the few pieces that I saved for myself lasted).