The Best Chocolate Cupcakes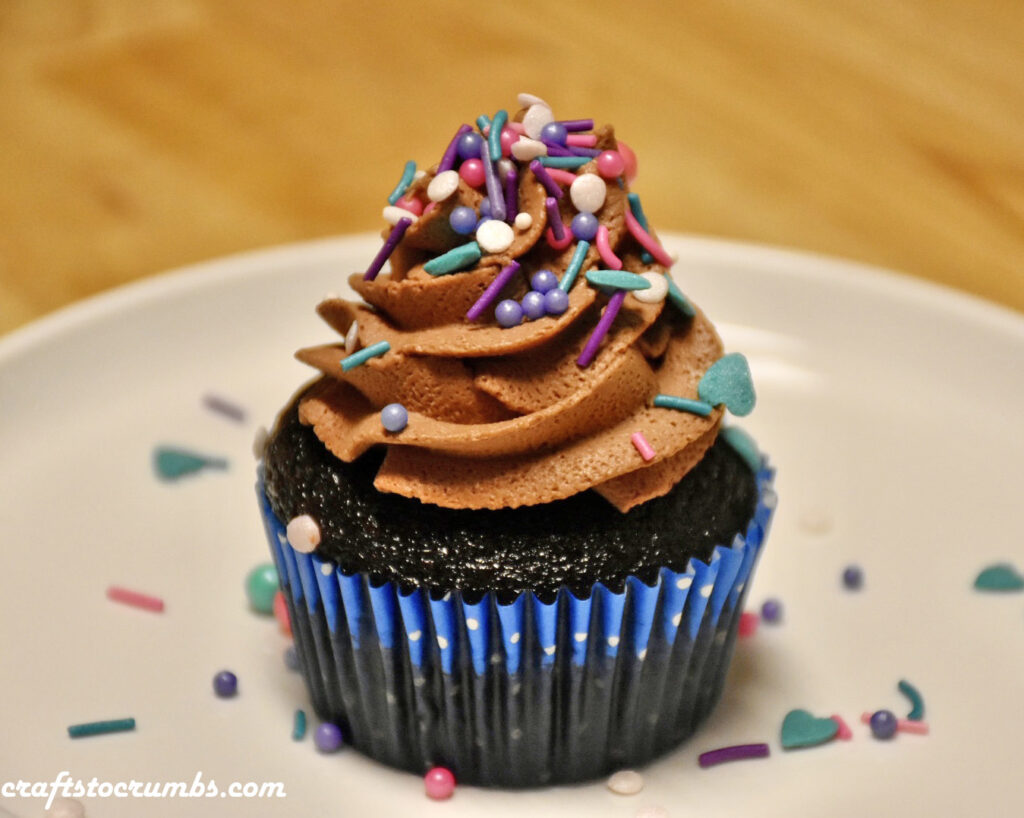 If you know me and you've had a chance to try some of my baked goods, these are those chocolate cupcakes. Double the recipe and it is that chocolate cake. It has a deep chocolate flavor and is super moist. The most often used word to describe this cake is "decadent." Of course, it is the best according to my little cupcake tasters!
Paired with the whipped ganache frosting, it is a chocolate lover's dream cake. I've made this cake numerous times over the years and I still love it like it's the first time. As a cake, it's more forgiving than most other cakes. Unless you've really overbaked it, it's hard to get a dry cake. But keep in mind that they bake in no time, which is one of the reasons why I love this recipe.
Notes:
• Caking it – double the recipe for the cupcakes and divide the batter amongst three 9-inch pans. Make sure to butter, flour and line the cake pan with parchment paper. Bake at 350F for 18-20 minutes or until the toothpick comes out clean. And may I add my usual disclaimer that different ovens and pans will yield different results so baking time may vary. No matter what oven you have, if it starts pulling away from the edges, it's probably more than ready to come out of the oven.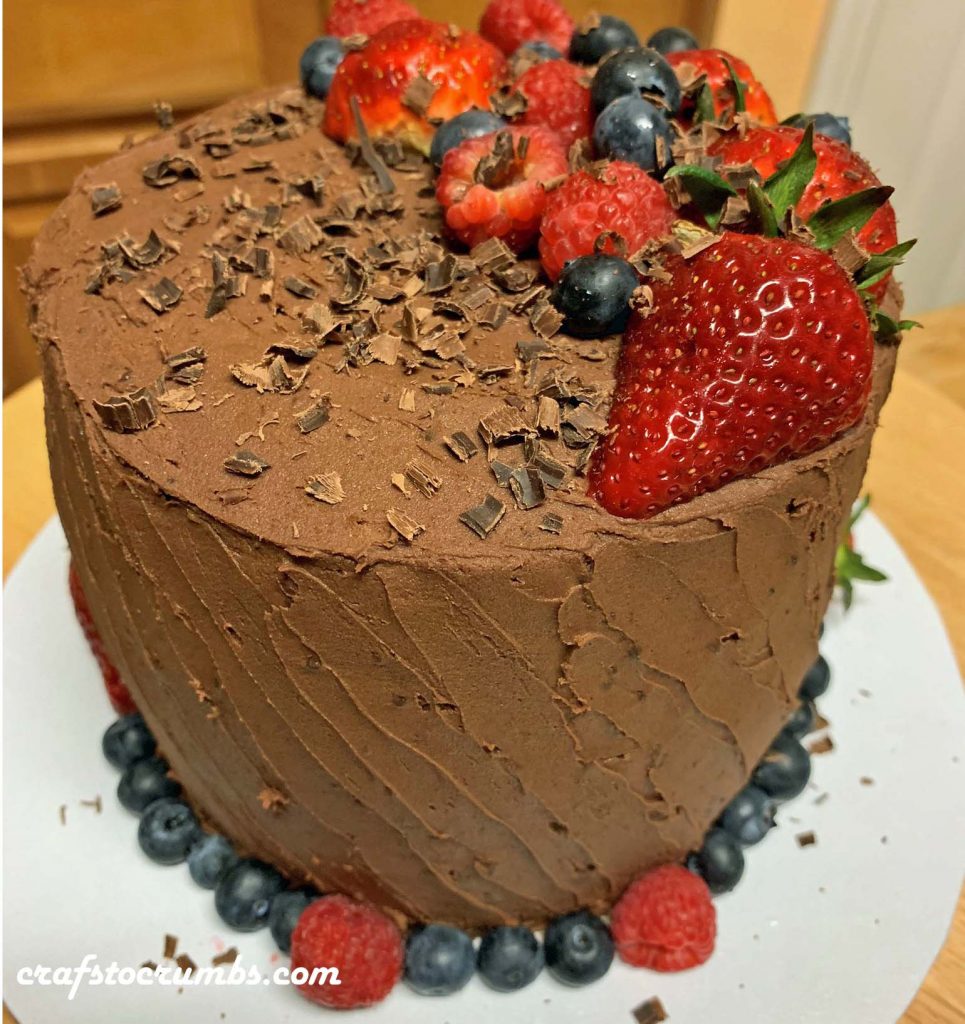 • Room temperature ingredients (or not!) – I know most cake recipes will tell you, everything needs to be at room temperature. If you want to keep to that notion, then go on and make sure the ingredients are at room temperature. To be honest, I've made this many times with ingredients straight from the fridge. It's an oil cake not a butter cake, so that is one less thing to worry about right off the bat. The temperature of the buttermilk and egg are rendered moot when you introduce the hot coffee. Oh and most of the time, I put the buttermilk, oil, egg and vanilla in a measuring cup, mix them and then add it into the dry ingredients.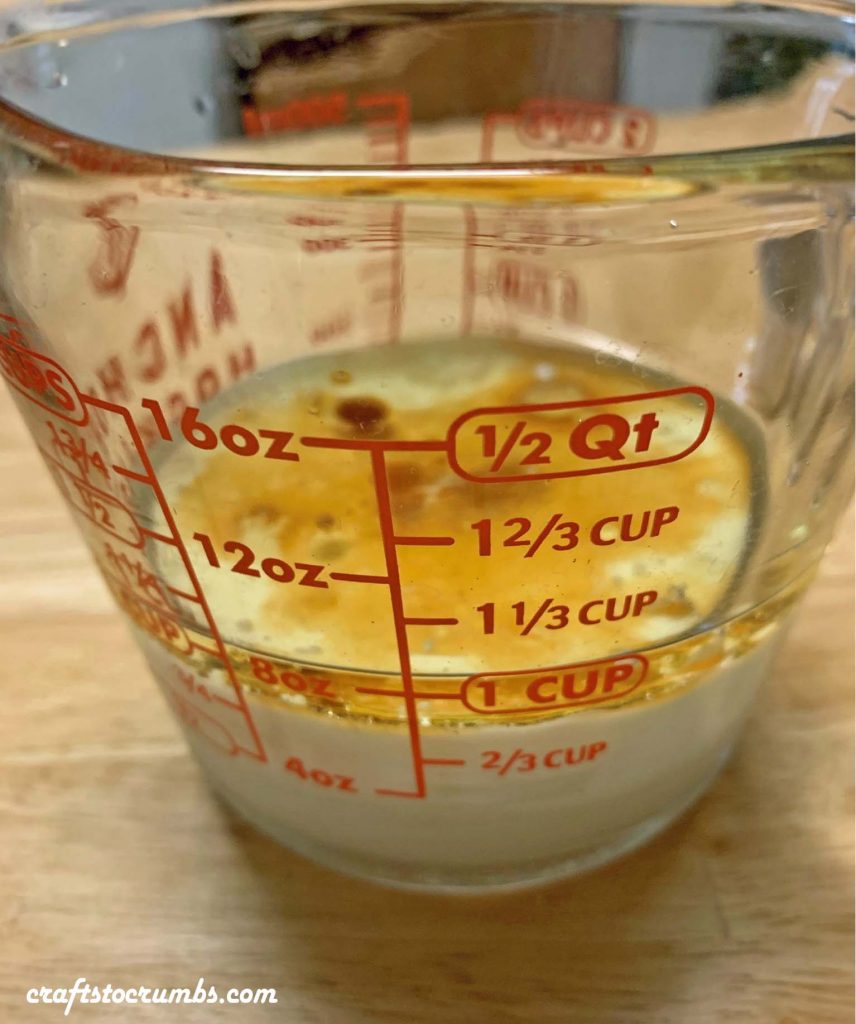 Half full or half empty – Don't over fill the cupcake/muffin pans. Fill them about halfway full and it will rise properly and dome. If you over fill the pan, it will flow out when it bakes and spread flat. You'll have flat topped cupcakes that are probably stuck together at the top. Don't ask me how I know this.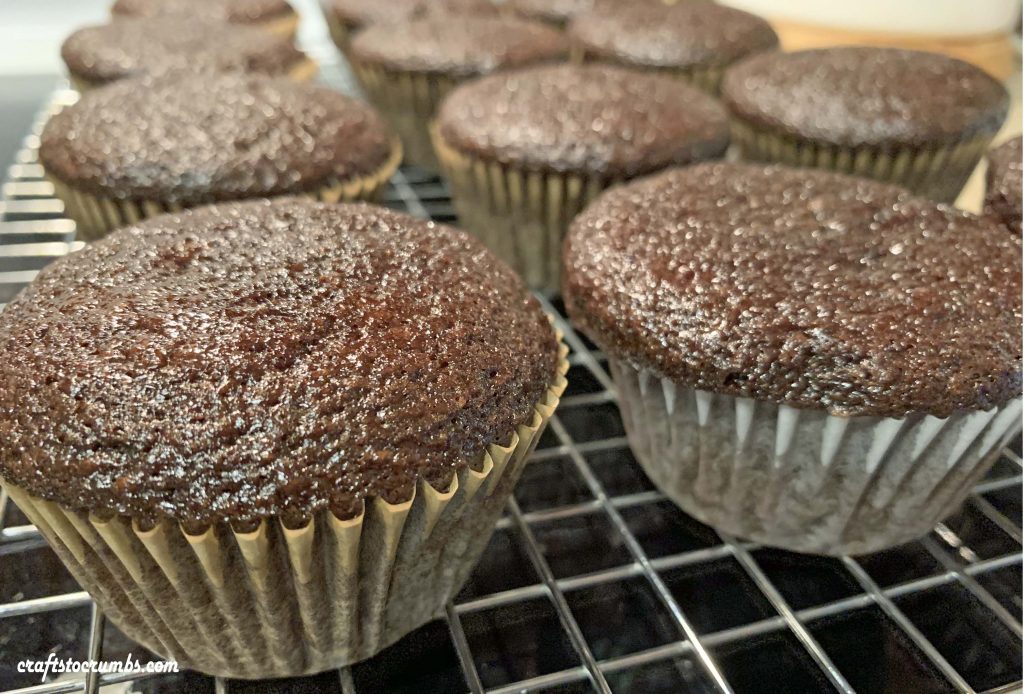 Chocolate Cupcakes
Time: 30 Minutes
Yields: 15-16 cupcakes
1 cup (120g) all-purpose flour
6 tablespoons (31.5g) cocoa powder
1 cup (198g) sugar
1 teaspoon (6g) baking soda
½ teaspoon (2g) baking powder
½ teaspoon (3g) salt
½ cup (118 ml) buttermilk
1/3 cup (78.9 ml) vegetable oil
2 large eggs
1 teaspoon vanilla extract
½ cup (118 ml) freshly brewed coffee or ½ cup hot water + 1 ½ teaspoon instant coffee
• Preheat the oven to 350F.
• In a large bowl, sift together flour, cocoa powder, baking soda, baking powder and salt.
• Add sugar and whisk to combine.
• Then whisk in the buttermilk, oil, egg, and vanilla extract. Finally add the coffee. Make sure to whisk well and until batter is smooth. It is will be a very wet batter.
• Fill lined cupcake pans about halfway with batter. Bake for 12-14 minutes or until tester comes out clean.
• Let cool completely on a wire rack before frosting with my whipped ganache frosting.