Whipped Cream Frosting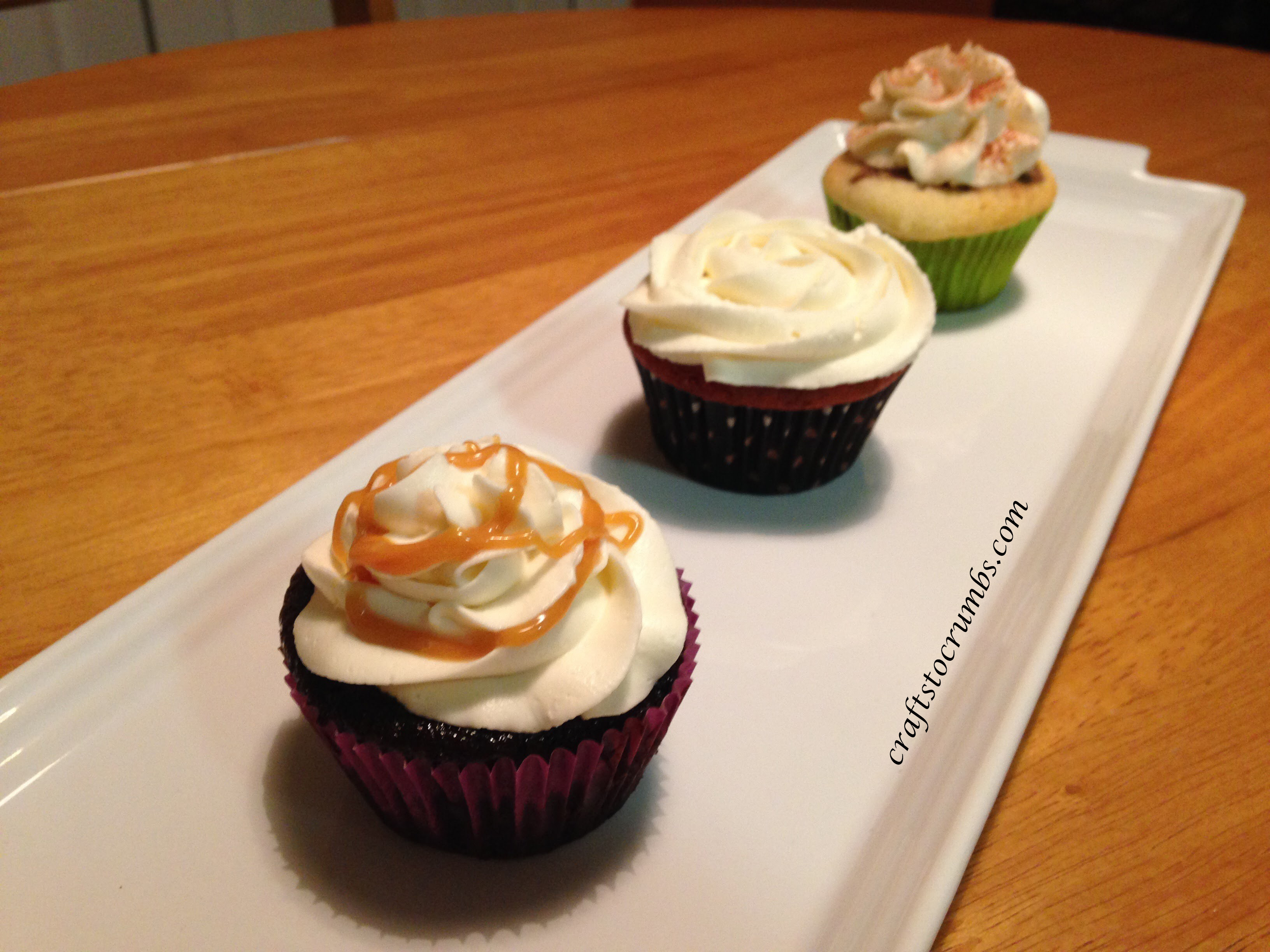 Posted in :
Recipes
on
by :
Meng
Tags:
frosting
,
whipped cream
,
whipped cream frosting
This is a not so sweet, light and fluffy frosting. One thing that I have noticed is that my friends and family like a lighter frosting that is not very sweet.
I've tried many variations of this frosting, especially since I live in Florida. That's not the most ideal environment for whipped cream frosting. It gets more fun when it's a beach party. Imagine that frosting in the hot, hot Florida sun.
Sorry, I digressed. The cream cheese is a method to help stabilize the whipped cream frosting. This is my default method and the one I like most. I have tried a few different methods including: added the proofed gelatin, mix whipped cream in a box and cutting the frosting with a already made bakery frosting. Yes, I'm talking about going to your local grocery store and buying their whipped frosting from the bakery (not the can) and cutting your frosting with it.
The cream cheese works just as well, if not better than any of the other methods and the best part is you know exactly what wholesome ingredients went into the frosting. That alone makes it worth it.
Speaking of knowing what ingredients go into the frosting, the amount of confectioners' sugar may be increased or decreased to your preference. I increase or decrease depending on how sweet or rich my cake is. Also, you can use whatever flavor extract you like.
The frosting itself is much more versatile than one would think. The slight tang from the cream cheese makes it a great, lighter alternative to cream cheese frosting too.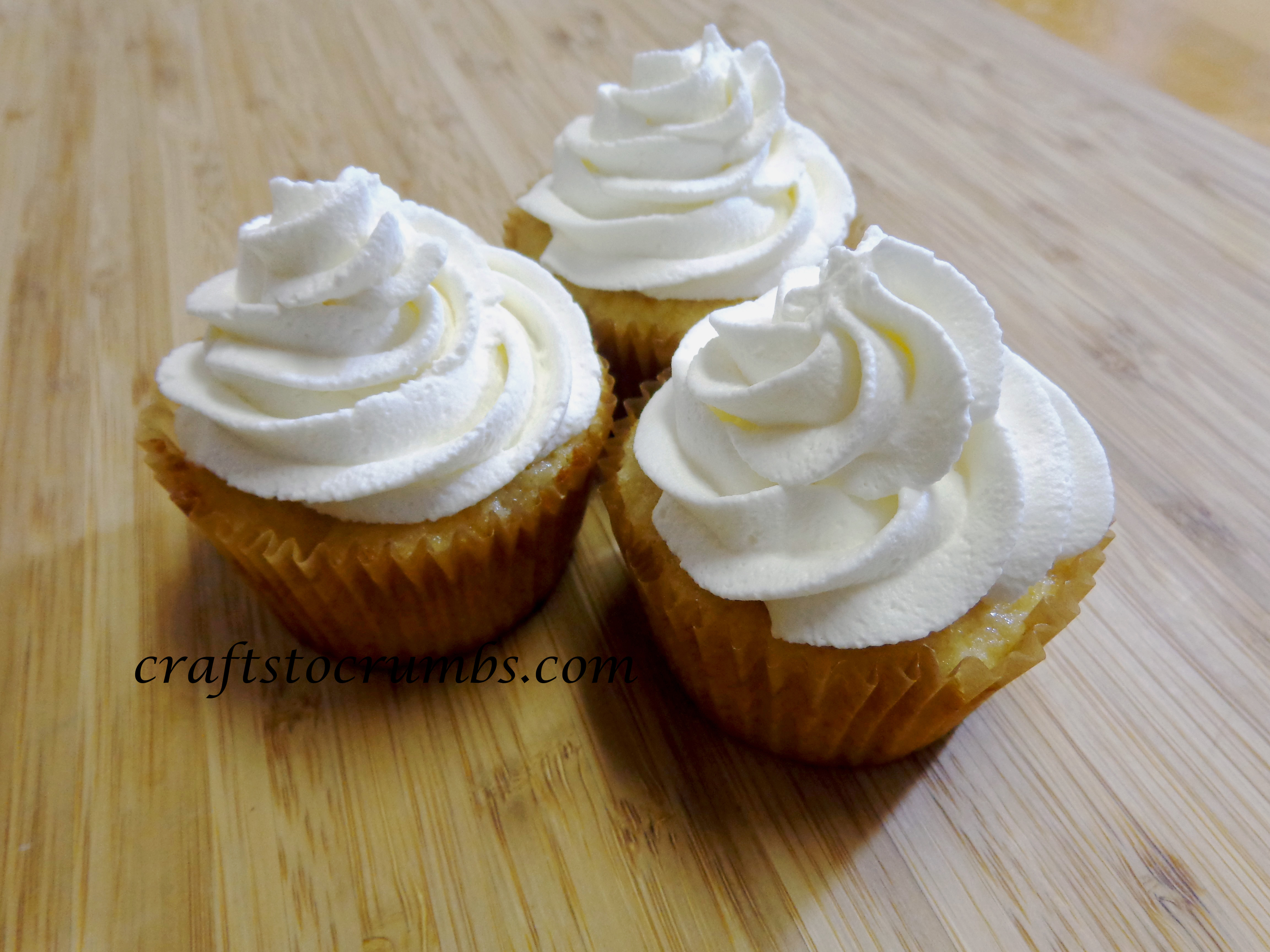 Note: To make this into a fruit flavored whipped cream frosting, just add 3 or 4 tablespoons of the fruit puree right before you get stiff peak. Or you can just fold the puree in at the end.
Try not to over whip, otherwise you will get butter.
Whipped Cream Frosting
yields: about 5 cups (enough for a 3 layer cake + a dozen cupcakes)
1 (8 oz) cream cheese (room temperature)
3 cups heavy whipping cream
1 to 1 1/3 cup confectioners' sugar (to taste – I prefer 1 cup)
1 ½ teaspoon vanilla extract (or extract of choice)
In the bowl of a stand mixer fitted with a whisk attachment (or a bowl with a hand mixer), beat the cream cheese and a little bit of the confectioners' sugar. The sugar helps to soften the cream cheese and makes it creamier.
Add heavy creamy and start beating slowly, then increase the speed to medium.
Reduce the speed slightly and add the rest of the confectioners' sugar.
Lastly, add the vanilla extract and whip until you see deep tracks in the frosting and stiff peaks formed
Whipped Cream Cream Cheese Frosting
1 (8 oz) block cream cheese (room temperature)
1 ½ cup heavy whipping cream
¾-1 cup confectioners' sugar (usually settle for 1 cup, taste and add sugar to your liking)
1 teaspoon vanilla extract
½ tablespoon lemon juice
Follow the same steps as above and add lemon juice with the vanilla extract.
Please follow and like us: