After a long week of…life, it's nice to have a break sometimes, right? With the new normal to include preparing three snacks and three meals a day on top of parenting duties and a fulltime job, plus my side projects. I think, I'm allowed to take it easy once in a while.
I tried to find a simple and decent mug cake recipe to use out on the web, but I was inundated by various recipes that exist. So I'm adding another one to lot. 😊 Except, I'm going to make it easier for myself of course.
This recipe is an easy chocolate mug cake recipe. It doesn't utilize eggs and cooks in under 2 minutes. I developed it to follow a simple 4-3-2 rule for the wet and dry ingredients to help myself remember the recipe. Of course, it has to taste good. Look at that fluffy goodness.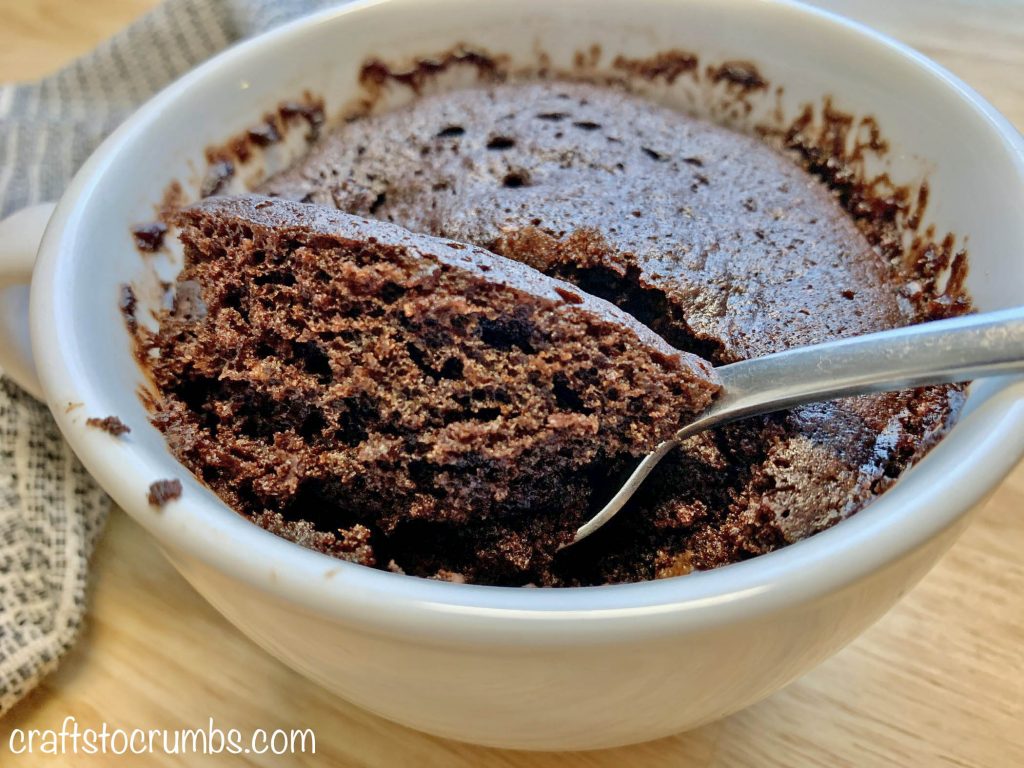 Notes:
Self-rising flour – the beauty of this recipe is in the flour. Using the self-rising, eliminates the need to add a leavening agent, such as baking powder. And most self-rising flour also contains salt. If you don't have self-rising flour, you can substitute with all-purpose, but you will have to add baking powder and salt as well.
Top that! – I enjoyed the cake plain, but feel free to top it with ice cream, a dollop of whip cream, sprinkles or frosting of choice.
Mug – the mug I used was a cappuccino mug and it's huge. It's about 16 oz. in capacity. If you have smaller mugs, you can mix all ingredients in a bowl before adding to the mug or ramekins. With that said, this cake is more than enough to share.
Chocolate Mug Cake

Serves: 1 – 2
Time: 5 minutes (including cook time)
4 tbsp (1/4 cup or 28.3 g) Self-rising flour
3 tbsp (37.1 g) sugar
2 tbsp (12.5 g) cocoa powder ( I used Dutch processed cocoa)
4 tbsp (1/4 cup or 59 ml) milk
3 tbsp (44.4 ml) vegetable oil
2 tbsp chocolate chips
Splash of vanilla extract
• In an oversize microwave-safe mug or ramekin, add self-rising flour, sugar and cocoa powder. Stir to combine.
• Add milk, vegetable oil and a splash of vanilla. Fold in chocolate chips.
• Microwave on high for 1 minute and 30 seconds to 1 minute 45 seconds. (Time may vary due to microwaves and mugs.)