Biscuits and Sausage Gravy
Biscuits and sausage gravy is a Southern breakfast dish that consists of buttery biscuits topped with a creamy sausage gravy. The gravy is a simple gravy made with browned breakfast sausage, a little flour to make a roux and seasoned. I added a little garlic powder and chili powder to my gravy for added flavors beyond the traditional salt and pepper.

This dish is comfort food for many people and it's easy to see why. It feels more special when you make homemade biscuits as well. Check out my easy recipe for buttery Southern Biscuits to make this a belly (and heart) warming breakfast, brunch, or any meal. 😊

Notes:

• Sausage – you can remove the sausage from the skillet and then add the flour to the fat and oil to make the roux, but I find that this is unnecessary. The gravy works just fine with the sausage still in the pan.
• Chili – you use hot sausages instead of the chili powder, but I like the chili powder as you can adjust the heat level for anyone who may not like heat. Or you can use chili flakes instead of chili powder and add it to the pan while you are browning the sausage. I really like the little bit of heat though. In my opinion, it adds depth to the gravy and cuts all that richness.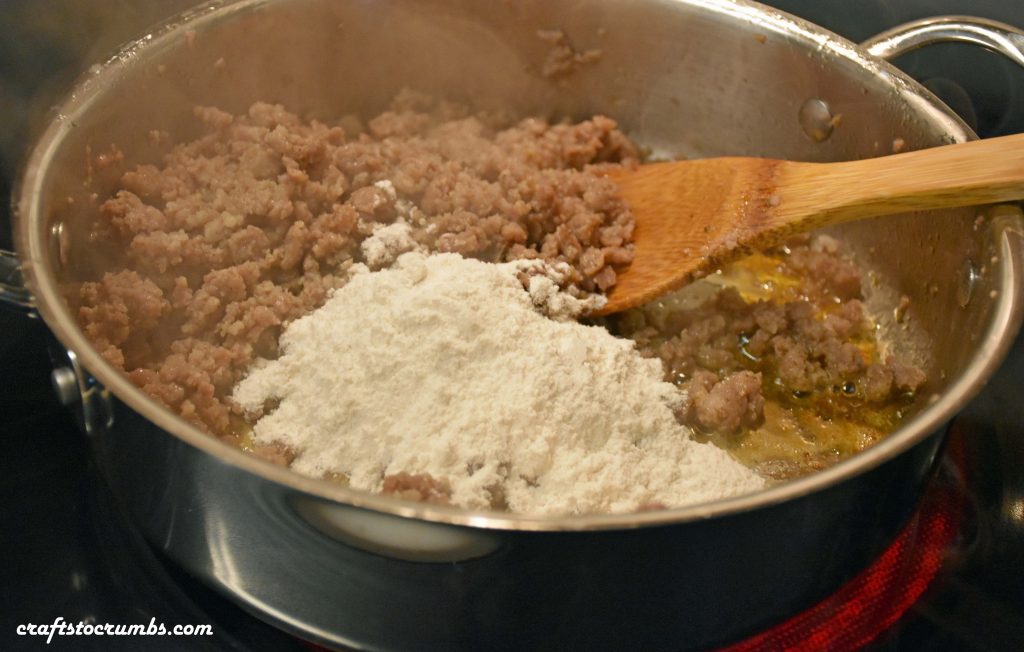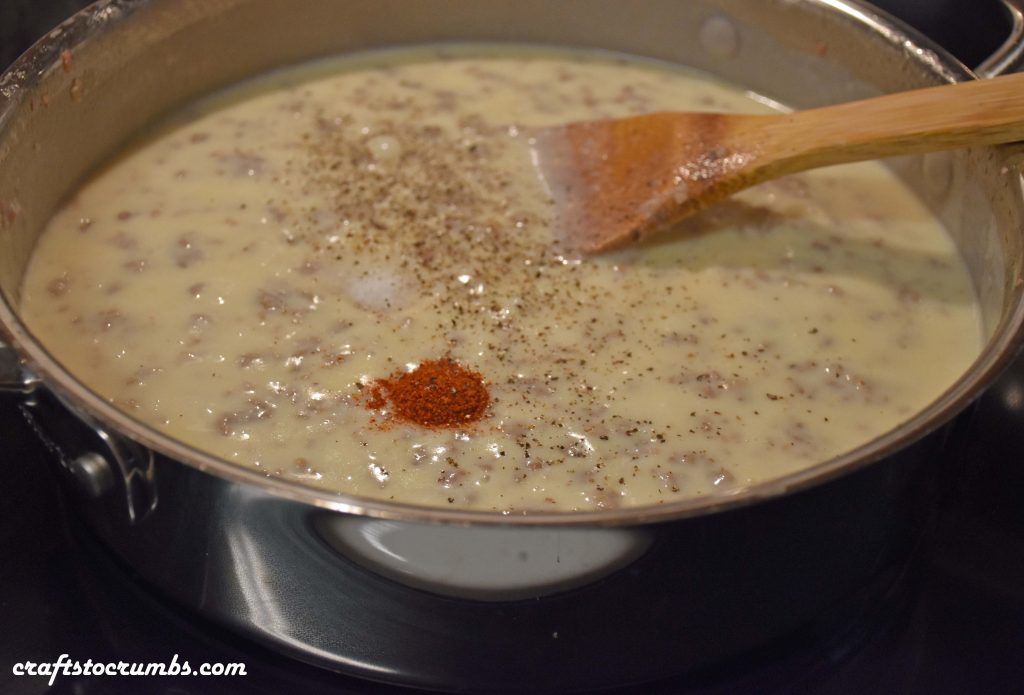 Biscuits and Sausage Gravy

Time: 50 minutes (including time to make biscuits from scratch)
Serves: Approximately 6 Servings
Biscuits
Follow my Southern Biscuits recipe or use premade biscuits.

Sausage Gravy
1 lb regular breakfast sausage (roll or loose sausage)
1 tablespoon vegetable oil
1/3 cup flour
¼ teaspoon garlic powder
¼ teaspoon chili powder (optional – adjust to taste)
½ teaspoon black pepper
½ teaspoon salt
2 ½ – 3 cups milk (or more if you prefer a thinner gravy)
• In a skillet over medium heat, add the oil. Crumble and cook the breakfast sausage until brown and cooked through.
• Add the flour and stir to incorporate. Let the flour cook for about a minute.
• Reduce the heat slightly. Then slowly stir in the milk.
• Add garlic powder, chili powder, salt, and pepper. Cook until thickened stirring occasionally.
• Add more milk if you prefer a thinner gravy.
• Serve on top of freshly baked biscuits.