This light and not too-sweet, but aromatic cake has fast become a favorite among my friends and family. I like to pull this recipe out when I bake for the older folks, like my mom. It always seem to surprise them…in a good way.  Recently, even my younger niece asked for this cake for her birthday celebration. I must be doing something right.
It's a basic chiffon cake recipe and this is the base for most of my other chiffon recipes. Some people think chiffon cakes are difficult, but once you learn the tricks you can make almost any chiffon recipe work.  And yes that is how I typically make my chiffon cakes. I separate my eggs straight into the bowls, where they will be used in the next step. I also sift the flour, baking powder and salt straight into the batter bowl. Why dirty another bowl? You may call that lazy. But I call it, efficient.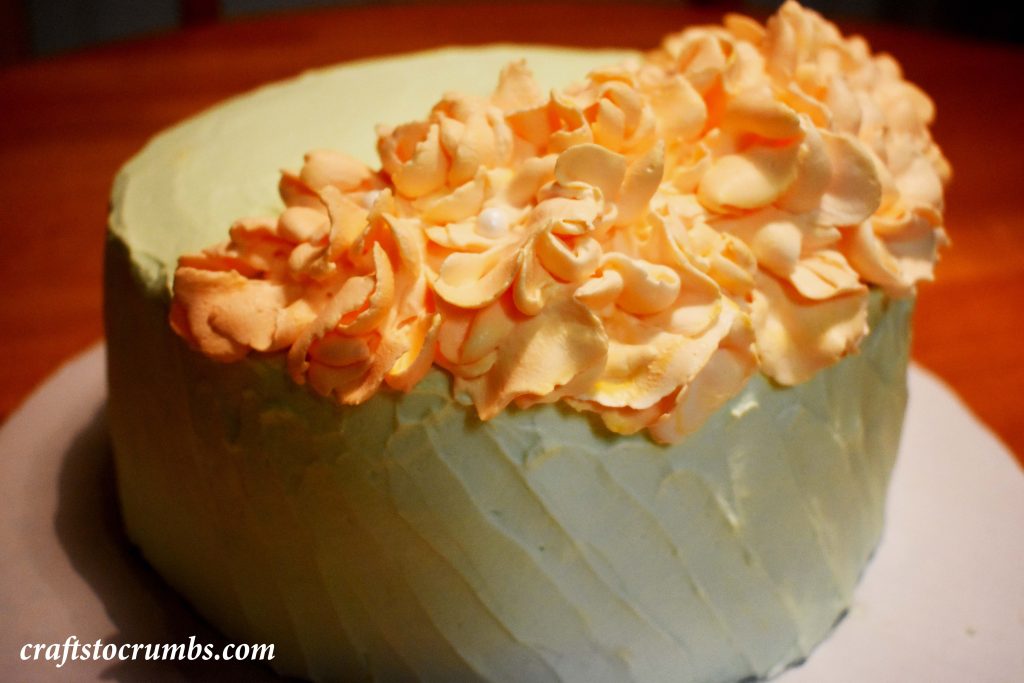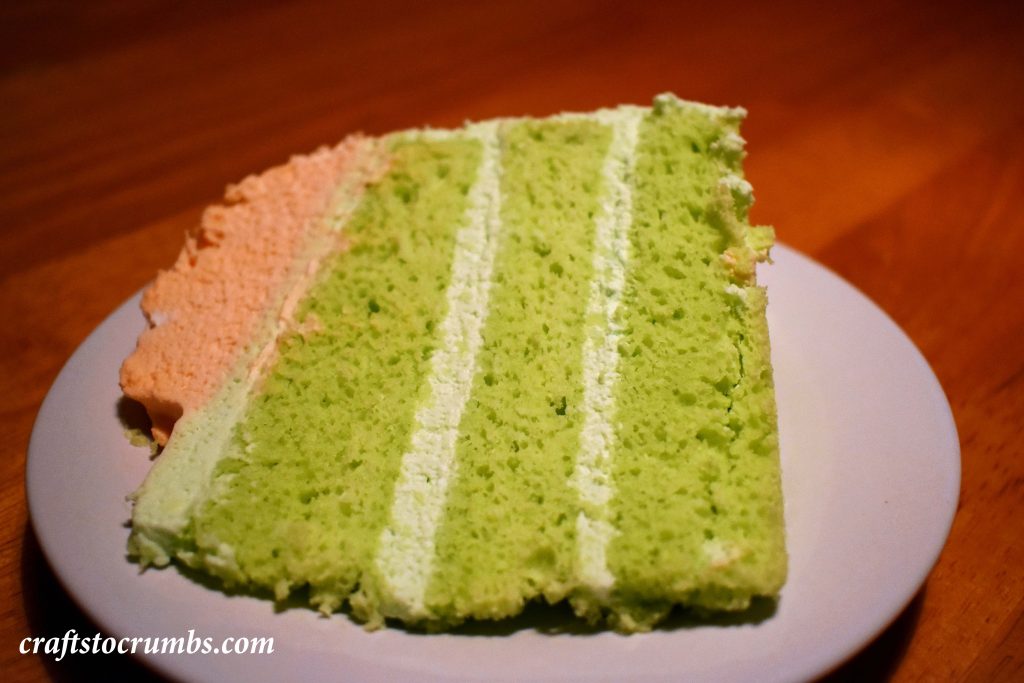 Any rate, here are some tips and the recipe:
Make sure your eggs are room temperature along with all your other ingredients.
Don't grease your pans. Chiffon cakes rise by climbing the sides of the pan. They won't rise as well on a slick greased pan. And a non-stick pan would definitely not be ideal.
Speaking of pans, not all pans are created equal. The cake pans that I use are Wilton brand. They are thin and the bake time is shorter. Keep in mind if you have thicker pans, bake time may be longer.
Set your oven rack on the lower third of your oven.
Don't forget to run your knife around the edge of the pan right after it comes out of the oven. But be careful. It's hot! The cake will shrink slightly as it cools. This could cause cracks or cake could cool with a concave top as the edges cling to the pan while shrinking. This is also why some people suggest turning your pan upside down while cooling when using a bundt or angel food pan.
The cake pairs well with a whipped cream frosting. You can use my whipped cream frosting recipe, substituting vanilla extract with 1/2 teaspoon of pandan paste.
Pandan Chiffon Cake
6 egg yolks
½ (100 g) cup sugar
2/3 cup (158 ml) coconut milk or whole milk (whole milk preferred)
½ cup (118 ml) pandan juice (8 leaves pureed with water strained through fine sieve)
¼ cup (60 ml) vegetable oil (use 1/3 cup (78 ml) if using whole milk)
2 cups (226 g) cake flour
1 tablespoon(15 g) baking powder
½ teaspoon (3 g) salt
Meringue
6 egg whites
¼ cup (50 g) sugar
½ tsp (2 g) cream of tartar (or 1 teaspoon (2.3 g) cornstarch (update)) – Optional
Preheat oven to 325F. Prepare place cut wax paper or parchment paper into three 9-inch round cake pans. Do not grease. Set aside.
Puree 8 pandan leaves with 1/2 cup of water (plus a tablespoon). Strain juice through fine sieve. Add more water if needed. You need a 1/2 cup of juice.
Separate eggs, putting egg whites directly into a mixer bowl. For the meringue, use the whisk attachment or a hand whisk beat egg whites until frothy. Add ¼ cup of sugar and cream of tartar (or cornstarch) and whisk until it is glossy and at stiff peak stage. This could take several minutes. If you are using a stand mixer you can start to mix the batter while the meringue is going.
For the batter, whisk together the egg yolks, ½ cup sugar, coconut milk (or whole milk), pandan juice and vegetable oil. Sift cake flour, salt and baking powder into mixture and whisk until smooth.
Fold in a little bit of the meringue until well combined, then gently fold in the rest of the meringue. Try not to overwork.
Pour batter into prepared pans and bake for 20-23 minutes. When you remove pans from oven, run a knife or spatula around the edge of the pan. Allow to cool in pan for 5-10 minutes before turning onto a cooling rack. Allow to cool completely before frosting with your favorite frosting.
Enjoy!